Do high power bills make your mood grumpy? That time of the month when you receive your power bills- eyes popping out, saying I hardly used anything. Do you face such a situation? If yes, then it's normal. We often don't realize how addicted we are to certain things until we receive the deadly bills that give us goose-bumps. One such dreadful thing is high power bills that keep on haunting us every month. Now, how to get rid of this scary monster? Not to worry, we are here to take you out of the dreadful pool.
If not electricity, what else to opt for? Well, to save yourself from the high power bills and which offers the best bang for your buck is solar installation. Yes, you heard it right, all you can do is install solar panels and save energy and money. Using natural solar energy is the most cost-effective way to deal with high power bills.
However, house owners and organizations are still giving a second thought about how solar energy can save bills and does it even makes any sense. But, to bring to your notice there is a surge of 42% in the annual growth of solar power in the last decade. Moreover, the industry employs around 242,000 people. What will shock you more is the industry generates billions of dollars contributing to economic value.
To know more about solar energy and its installation, keep reading so that you don't miss out on any important point. Further, we will be explaining how solar installation can benefit and save a lot of your money. So, stay tuned if you wish to save a little more.
 Table of Contents
 

Solar panel for home and commercial property

 

Solar panel types

 

Cost of solar panel

 

Electric bill reduction with solar panel installation

 

Numerical statistics and facts

 

Using Solar panel with all it's benefits

 

Solar tax credits

 

Bottom line
 How does a solar panel work for your home and commercial property?
If you practically see, solar power is a natural and free source once you are done with the initial investment. Then, why spend extra when you have something for free? So, enjoy the free source of energy while saving the extra buck to buy an exclusive new collection from Gucci! (Pun intended).
Apart from saving money, it is also good for the environment: The best part is solar panels receive energy through the sun, an unlimited and free source of energy. When the solar panels are used to generate electricity connected with electrical wiring, the energy produced will be using solar energy other than the power of an electric company.
Hence, you save a lot on power bills as the meter is not active. The crucial part here is solar panels work efficiency 24*7. It's a misconception that solar panels work only when the sun is around. Solar panels are very efficient and can work perfectly even on dull days. However, they work very efficiently on sunny days. Most of the solar panels work with an efficiency of 15 percent. However, the best solar panels with the greatest efficiency work with 22 percent efficiency. It's amazing, isn't it?
It is best for commercial property as the solar panel is active during the day time, it can help you save energy and money. Even house owners can see a huge difference once they install a solar panel.
Consider equipping your commercial property and home with a solar panel and witness the major difference in your power bills.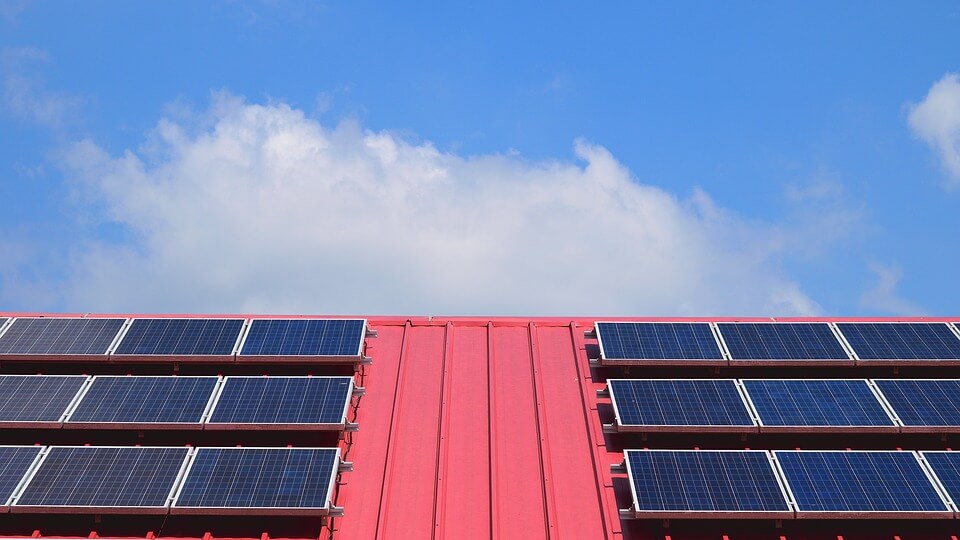 Solar Panel Types
There are various types of solar panels. However, the best suitable for your type will depend on your budget, space and which panel you choose. As solar energy is gaining a lot of popularity in the US, more people are getting attracted to it. With solar cells making a prominent space here, they are very much advanced and efficient. Let's go through what are the different types of solar panels:
 

Monocrystalline solar panel:
If you are looking for a solar panel that is efficient and also not much space-consuming then a Monocrystalline solar panel is your choice. One thing you need to take care of is it is much more expensive than other forms of solar panels. So, if your budget allows, you can go for it. 
 

Polycrystalline solar panel:
With the increasing demand for solar power, this solar panel is the best option if you are looking for a cheaper version. The process of Polycrystalline solar panels is easier and simpler than other panels. Hence, this type of solar panel is cheaper. It is good for residential property than commercial use due to its less efficiency. Moreover, they take more space. So, considering all these points make a reliable choice as per your needs. 
This solar panel entrails photovoltaic and substrate cells: It is also very budget-friendly and efficient. Check out its features and if everything goes perfect, you can install it.
 

Amorphous silicon solar panel:
This solar panel has average efficiency as compared to other panels. They contain several layers. If it matches your requirement then it's perfect.
This solar panel is very efficient. In terms of efficiency, this is the best. However, one drawback is the power production is overall low. So, if you are looking for a perfect efficient solar panel this is the choice for you.
 If you are very particular about your property looking perfect then you can opt for roof tiles. This is perfect for those who think solar panels do not look classy. However, mind it solar tiles are quite expensive. But, if are someone who only likes elegant items without bothering about the budget, then go for it.
Solar tiles may cost you about 42,500 dollars for 2,000 square foot. You need to consult the solar company to get the best quotation.
 Cost of solar panel
One of the main reasons you should opt for solar energy is that it almost cuts your electricity bill to 50 percent. This is the main reason people are now going solar.
If you make use of a solar panel savings calculator, you will be able to estimate the exact cost and number of solar panels you require to generate electricity needs. People with large roofs can easily fit efficient solar panels that can actually reduce your power cost to surprisingly zero.
However, with solar panels, you cannot completely avoid power bills. The connection will be connected to the electric grid thus you will receive a monthly bill. However, here there is a fixed amount, you need to pay. You can also earn credits that will be traced on the bill.
The cost of each solar panel may vary between 2.67 dollars to 3.43 dollars to install and buy. The price may vary depending on the capacity and watts. Moreover, it is also based on efficiency and energy use.
 Which part of the electric bill gets reduced with solar panel installation?
The delivery of electricity is reduced in solar panels with solar power. However, every power bill is different. You need to check your power bill on how the solar company differentiates individual charges.
In some bills, the electricity usage is mentioned as delivery services. A few companies may use a different title. Certain utilities have different charges for generation and delivery. In such a case, you can check out sub-charges and the total charge of electricity usage.
Here, you can actually see the difference in electricity usage in kWh and solar price per watt.
 Numerical statistics and facts
So, we believe you have been convinced on how solar panels can save your money over power bills. However, we think you want to know the exact stats, right? That's why we are here to help you with every numerical statistic and fact. Thanks to the solar panel savings calculator for accurate computations. But, you need to understand that this may vary depending on which company you choose. We will give you an overall idea of how solar energy can help you save money.
The calculation depends on averages and hence, one cannot expect accuracy. An American household spends around 179 dollars every month on power bills. However, after they started using solar energy their power bill was around 22 dollars.  This is outstanding, isn't it? You can see a huge difference, so, why not install a solar panel when you can save so much?
The savings depending on the life span of the solar panel is tremendous. The average lifespan of the solar panel is about 30 years. Without a solar panel, the average you might be spending on power bills in total will be around 87,000 dollars for around 30 years. However, with installing a solar panel the amount would be around dollar 37,000. Surprised? You actually save 50,000 dollars and installing solar panels is just a fifth of what you have saved.
 How to take full benefit of solar panels?
After knowing how solar energy can save your overall cost, we are sure you want to install solar panels. Hence, you have decided to install solar panels, let's have a look at how to take full advantage of solar panels:
 

Make maximum use during day time:
Try completing your maximum household chores during the day as solar panels are very effective during the day hours. Run your dishwasher, washing machine in the daytime. Or else, if you are out during the daytime, you can set timers for your appliances.
 

Combine with renewable systems:
Solar energy is such a great source that you can even combine it with other renewable systems. Combine it with wind turbines, heat pumps, and thermal plants to take the maximum benefit.
With energy storage, you can save energy for later. Suppose you are not available in the daytime, you can save energy. Later, in the night you can use it to continue your work.
 

Reduce wastage of energy:
Try to reduce the wastage of energy. You should turn off your lights, when not in use, adopt draught-proofing. All such practices will help to reduce wastage of energy.
Whatever thing you purchase, without cleanliness its life gets shorter. The same goes for solar panels, it's important to keep them clean. Nowadays automated cleaner does its job well and reduces your hard work, you simply need to install them. Other than automated cleaners, you can purchase cleaning kits for solar panels. On the other hand, if you don't have time for this, you can hire a company that cleans the solar system, this will make your job even more easier.
 With little changes and alertness, you can make the most of your solar panel and increase its life.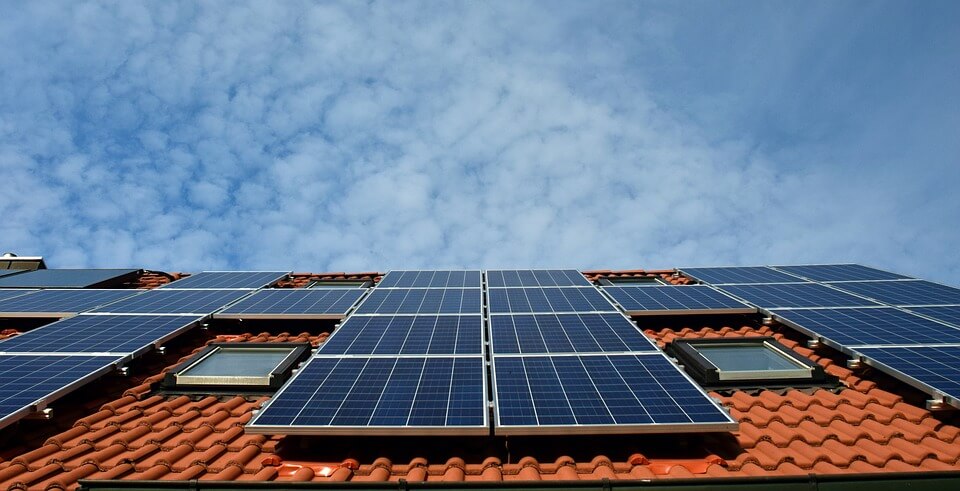 Solar Tax credits
The federal tax credit for homeowners who installed solar systems can claim 30 percent credit. This amount will be lower in the coming years and altogether you can get rid of it soon. You need to check out the details of federal tax credit to gain maximum benefit.
Whether you buy or lease a solar power system it is gaining importance day by day. So, it's a good choice to invest in it.
 Bottom Line
Going solar is the best option to get rid of high electric bills but you can't ignore the bill completely. If you install solar, you will receive an electric bill. However, as discussed above the amount is comparatively very less than the usual bill.
You just need to pay an average amount if you install a solar panel. As high power bills are the common tension in the United States, solar panel installation is the solution to it. Some people pay hundreds of dollars every month- with the use of solar panels they have seen much difference in their monthly bill. So, go solar and make the most of solar energy.