Best Solar Companies In Tempe AZ
Found 25 Tempe AZ solar companies. Sorting by reviews.
Looking for the Best Solar Company in Tempe Arizona?
Sun Solar Company brings the Top 20 Best Solar Companies in Tempe AZ to connect the solar shoppers to the best and high quality solar installers in the city. 
At Sun Solar Company, we ensure each of the listed solar installers are well evaluated based on their certification, experience, licensing, and customer reviews and ratings. The given list is regularly updated based on the latest reviews. 
This Tempe city of Arizona receives 300 days of sunshine in a year which has the potential to generate a higher volume of electricity. With over 43.6K total viable roofs for solar energy production and 852 existing solar system installations, this city is absolutely suitable for solar system installation that will give guaranteed savings for many generations to come. 
If you're searching for the Best Solar Company in Tempe AZ near you, then head on to this list.
Top 23 Best Solar Companies in Tempe Arizona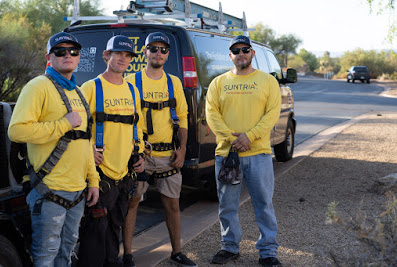 Suntria was founded 17 years ago, since then it has been providing the best green energy solutions built using innovative technology and intelligent design that ensure a secure energy source. There are more than 15,000 families across the nation for whom Suntria has made energy independent by providing them full control on their energy consumption. They are NABCEP and SEIA certified solar installers, providing reliable and hassle-free solar energy solutions with a seamless and intuitive process. The majority of their finance programs give you instant credit decisions and further their solar experts guide you through making the right decision for your needs.
What People Say About Suntria
Nichol said,"
"Installing solar was the best investment I could have ever made, and I am very grateful for Suntria and their services. They are pleasant to work with and clear-cut about pricing and setting up the process. Quite flexible on service and an amazing staff."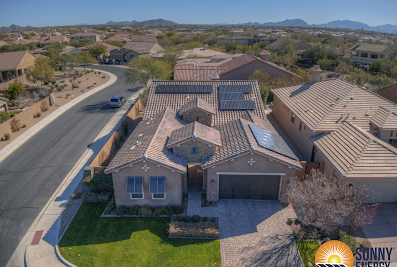 Sunny Energy is Arizona's one of the leading and most trusted solar installers backed by 13 years of experience in installing highly customized solar systems. They are also BBB accredited, nationally recognized, and NABCEP certified solar installers. They have helped thousands of customers to accomplish their energy needs by providing them expertly designed and installed solar panel systems including all paperwork. With their award-winning installation and industry leading warranties, they ensure savings from day 1 that keeps increasing with time and keeps paying you for decades to come.
What People Say About Sunny Energy LLC
Marian Holden said,"
"They took all the guesswork out. Once I made the decision (which was a no-brainer) they handled everything from start to finish. From the HOA to the City permits to the final installation. I have complete confidence that I made the right decision!"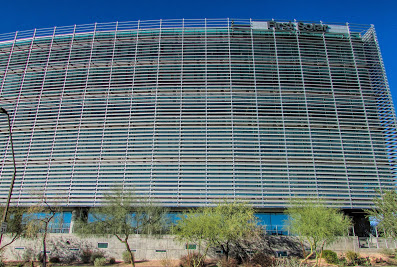 First Solar is World's leading solar company founded in 1999, which operates worldwide to develop, finance, engineer, and operate grid connected PV power plants. They ensure each of their solar systems uses advanced PV technology which increases energy yield and lowers energy cost. All of the green energy solutions are cost-effective in comparison with fossil fuels. They make clean energy solutions more affordable with their low-cost financing programs offered by leading utilities and energy investors.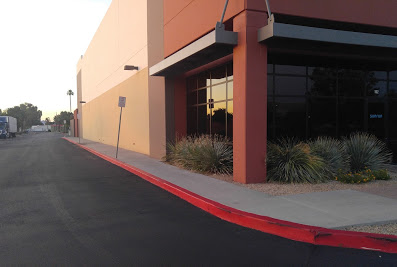 Sunrun is the largest residential solar company in the U.S., provides solar energy services in most of the cities and states of the country including Tempe, Chicago, San Francisco, Chula Vista, and more. It is a privately owned solar company that has served more than 255,000+ customers across the nation. With their virtual consultation, they start with proper evaluation of solar power system installation for your home or business and lets you know the facts about the probable outcomes and savings. They come with the best solar plans that easily fit in your budget and gives you no stress with 0 down payment schemes. With 0 down payment and complete peace of mind, they reduce your electricity cost from day 1. 
What People Say About Sunrun
Scott Strack said,"
"Our experience with Sunrun was great.  Completely professional from the initial contact through to the final inspection.  The installation crew was fast and clean!  The panels look great and the crew left no scraps in my yard.  Can't wait for longer days so we can really start saving money!"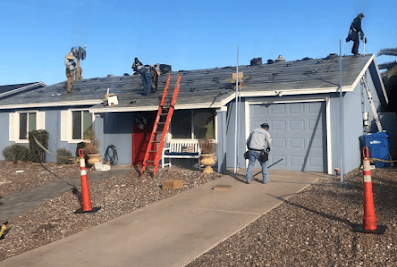 Fritts Solar Co. is an independent solar company based in Tempe, AZ, which gives people the choice to go with cheaper and cleaner energy. They provide top-notch residential and commercial solar energy solutions using the best solar products, with a focus on renewables, energy storage, and efficiency. 
What People Say About Fritts Solar Company
Brett Hamler said,"
"I've been installed for over nine months now and still have a negative APS (utility) bill.  They were very professional and after shopping around for months they had the product I was looking for that some major solar retailers did not have.   I'm so happy with my experience and decided to go solar!"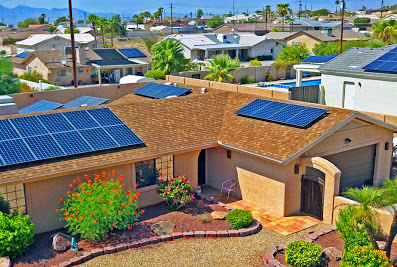 With over 18 years of experience, AZ West Solar is a premier solar company based in Tempe, AZ, that offers the most affordable and efficient solar systems with zero money down. They are licensed, bonded, and insured and their solar experts are certified solar installers who are specialized in designing, installing & servicing solar electric systems. Their parent company Havasu Solar was one of the pioneer Residential and Commercial Solar Electric Installers in Arizona.  
What People Say About AZ West Solar 
Patti Camp said,"
"Brett and Az West Solar did a great job! Explain everything! The process was easy and swift! So Thankful and Happy to have Solar! Thanks again Brett"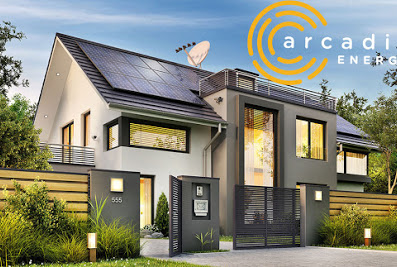 Arcadia Solar is a family-owned solar company founded in 2009 on the principle that solar energy should be available and affordable for everyone. This company is known as the first whole-home energy systems provider across the nation. They use only top-rated high performing components and cutting-edge technologies to build efficient solar systems that deliver consistent energy to your home while minimizing your electricity bill and protecting you from utility rate hikes. Their team of solar experts is well trained, certified, and experienced who maintains the standard of quality for each of their products and ensures you maximize your savings year after year.
What People Say About Arcadia Solar
Mindi Palomeque said,"
"Arcadia Energy goes above and beyond when it comes to communication. From Valerie showing up knowledgeable and helpful, through every step of the installation process, they communicated with us and were very professional. Valerie did everything she could to answer all of our questions, and what she couldn't answer right then and there, she found the answers promptly. It was a pleasure working with her. So much so, that we have recommended her (and Arcadia) to our friends.
Thank you, Valerie!!"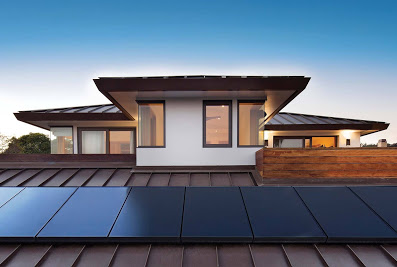 Vision Solar is recognized as one of the top solar companies in the United States, founded on a customer-focused service model, and provides the best solar panel installation for homeowners across Arizona, Florida, Massachusetts, Pennsylvania, and New Jersey. Their team of certified solar experts handles everything expertly from design, architecture, engineering, and permitting to installation and activation. They have a clear objective of creating a better future for our upcoming generations while helping them save money.
What People Say About Vision Solar
Heather Simione said,"
"We tried to go solar several times but were never able to move forward. Vision Solar helped us overcome some obstacles and got us approved.  We were installed really quickly and just waiting to have our meter switched out by Atlantic City Electric. I'm so glad we are going to be done before the summer comes. It's going to be great not having those crazy high electric bills anymore!"
How does it works?
Your one stop solution for all solar energy needs in Tempe AZ.
#01.

Search for a Company

Search over 5000+ verified solar companies that match your criteria.

#02.

View Professional Profile

View professional introduction and read reviews from other customers.

#03.

Enjoy the Consultation

Connect with your professional booking an appointment, via call, email or visit!
Are you a Solar Panel Company?
Join Us to increase your online visibility. You'll have access to even more customers who are looking to solar energy service or consultation.
Learn more