Best Solar Companies In Chicago IL
Find & book appointment with best solar companies in Chicago IL near you.
Home / IL / Chicago IL / Solar Companies (18)
Best Solar Companies In Chicago IL
Found 18 Chicago IL solar companies. Sorting by reviews.
Looking for the Best Solar Company in Chicago IL?
Sun Solar Company presents the Top 20 Best Solar Companies in Chicago IL to connect the solar shoppers to the best and high quality solar installers in the city. 
At Sun Solar Company, we ensure each of the listed solar installers is well evaluated based on their certification, experience, licensing, and customer reviews and ratings. We keep updating the list based on the latest reviews. 
In a city like Chicago, the solar system is workable. The city receives 189 days of sunshine every year. With over 414K total viable roofs for solar energy production, the number of solar installations is rapidly increasing in the city. Currently, there is a total of 493 solar installations that are generating a good amount of electricity. 
Therefore, your investment in solar panel installation in this city can give you guaranteed savings for many decades to comes.
If you're searching for the Best Solar Company in Chicago IL near you, then stop by here and check out this list.
Top 20 Best Solar Companies in Chicago IL in 2021
WindSoleil is the top-ranking Solar and Wind Energy Installation Company based in Chicago IL provides highly customized professional solar installation services for both residential and commercial properties. They are BBB accredited with an A+ rating and also UL certified PV installers. They are experts in their trade and committed to quality services, great communication, integrity, and guaranteed free power for 25 to 30 years. 
Estimated cost: $19,031 – $23,261

Google rating: 4.7/5.0

Phone No.: +12243074057
What People Say About WindSoleil Solar and Wind Energy Services
Wilson M. said,"
"I am very pleased with dealing with WindSoleil Solar and Wind Energy. The 4.8kW System they installed for me looks really good and it has saved me money on my electric bill. ……. Would highly recommend this company to anyone interested in getting solar installed. They are Good Workers!!""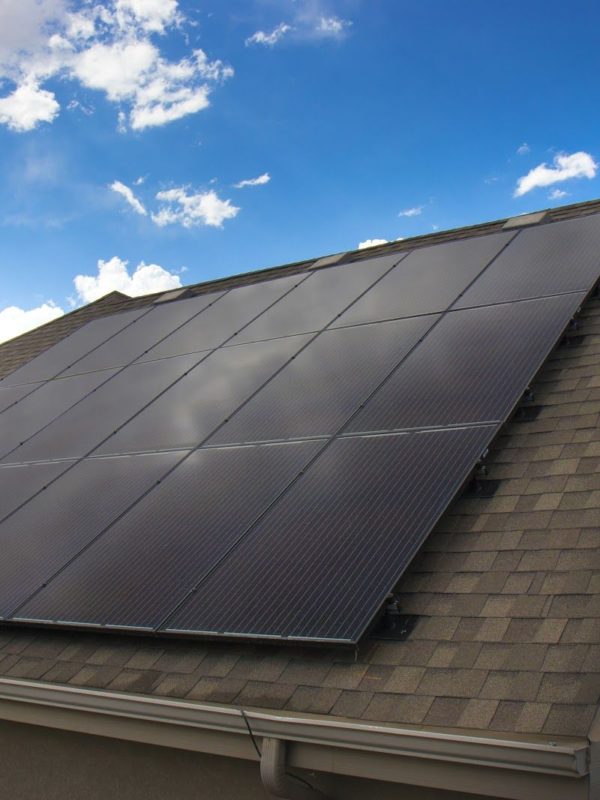 Blue Raven Solar is one of the fastest growing solar companies, founded in 2014 with 3 team members, and now has more than 1300 team members across the nation. With their simple and affordable ways to go solar, Blue Raven Solar has earned more than 3,500 5-Star reviews which is a commendable achievement. They have only one mission and that is to make homeowners' lives better by reducing their energy bills, by increasing their reliance on clean and abundant renewable energy. Blue Raven Solar is a NABCEP certified solar company, specializes in providing affordable clean energy solutions to residential clients with no upfront costs and guaranteed savings on their power bills.
Estimated cost: $19,542 – $23,884

Google rating: 4.3/5.0

Phone No.: +18003774480
What People Say About Blue Raven Solar
Brent Kelley said,"
"Blue Raven Solar has been fantastic from the first inquiry all the way through the process. In just less than a month, I have a fully operational, professionally installed, and inspected solar system on my house. The rep I worked with, CJ, was accommodating to my schedule and answered every question I threw at him. The whole process couldn't have been easier: Blue Raven coordinated all permits, inspections, etc, and kept me informed every step of the way. The installers were very efficient and professional. Highly recommended company."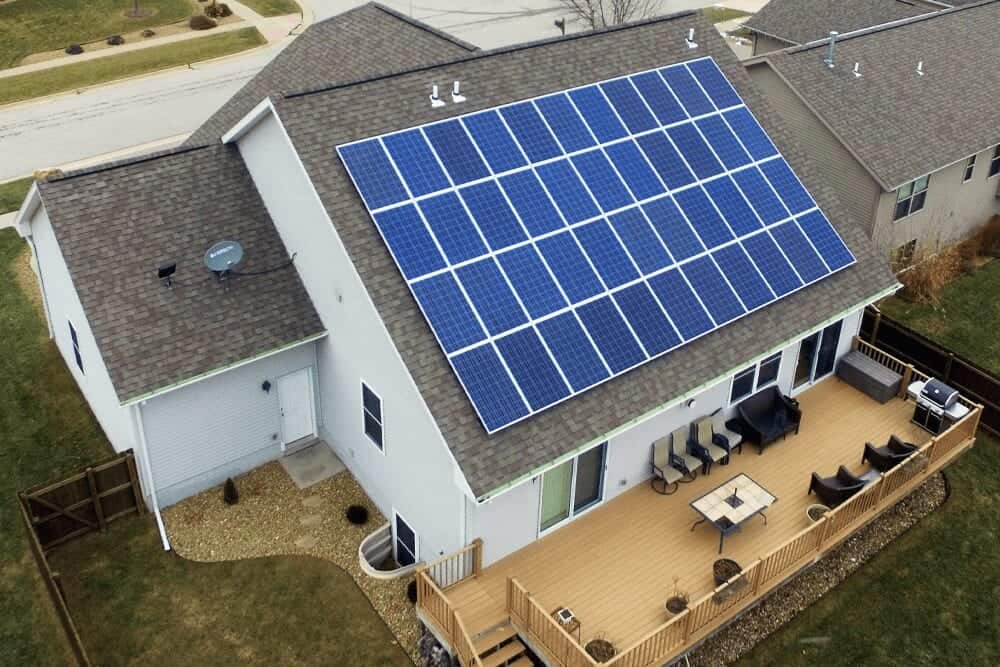 Moxie is the USA's 31st largest residential solar installer, founded in 2008. With over a decade of experience, Moxie Solar has successfully done more than 1500 solar installations with hundreds of 5-Star reviews. This is the only solar company in the USA that provides lightning fast solar panel installation up to 3x faster than the national average, without sacrificing quality. With their top-notch solar energy solutions for residential as well as commercial properties, they are consistently contributing towards creating a more sustainable future for our clients and our world.
Estimated cost: $17,393 – $21,259

Google rating: 5.0/5.0

Phone No.: +13127360404
What People Say About Moxie Solar
KATE HALTER said,"
"FANTASTIC customer service! I originally called another solar installation company, and after having them NEVER return my phone calls or set up an appointment to meet with me, I decided to give Moxie a call. I'm SO glad I did! Everyone at Moxie is extremely knowledgeable and helpful. We got our system installed and running, and love it. I feel like Moxie really cares about their customers."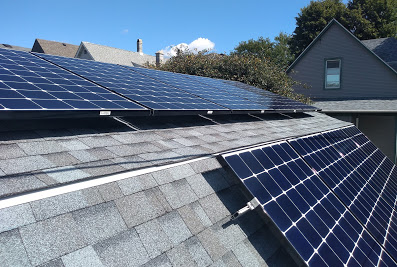 Earth Wind & Solar Energy LLC is a premier solar designer and installer, specializes in providing green energy solutions for both residential and commercial applications. EWSE was founded with a mission to provide affordable energy solutions with cutting edge technology to create a cleaner and healthier environment for our children. They believe, by helping people switching to solar, they can make a significant reduction in environmental degradation and greenhouse gas emissions.
Estimated cost: $19,031 – $23,261

Google rating: 4.0/5.0

Phone No.: +13122439933
What People Say About Earth Wind & Solar Energy
Scott Gerwitz said,"
"They are fantastic. They did a great job installing 24 panels to my home. Very knowledgeable of the complexities of solar power. They do their own installation, which isn't always the case. Highly recommend!"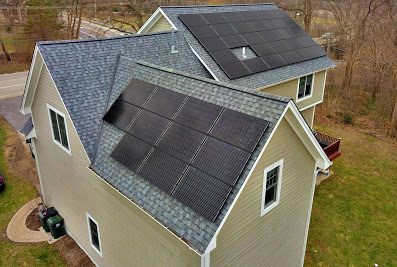 RxSun is a full service residential solar company founded in Chicago, IL. They have a team of NABCEP certified professionals who perform every step with perfection from home assessment to system design to installation. They have done over 1300 commercial and industrial solar installations across 48 states. Its parent company Verde Solutions was listed among the Inc. 5000 list of fastest growing companies nationwide in 2017, 2018, and 2019. With a collective mission is to create a better environment for future generations and to make a positive impact on the nation, they donate 1000 meals to Feeding America for every home solar system they install.
Estimated cost: $19,031 – $23,261

Google rating: 5.0/5.0

Phone No.: +12393092308
What People Say About RxSun
JJ Smith said,"
"RxSun installed our 15kW system about 6 months ago and we couldn't be happier with the product, process, and results. RxSun is best in class from the detailed front end estimate, current tax credit, and rebate knowledge, professional and friendly installation and follow through on credits and rebates post install. If you're considering adding solar to your home, look no further. Seriously. Chris and Sevi are awesome also."
6. Headline Solar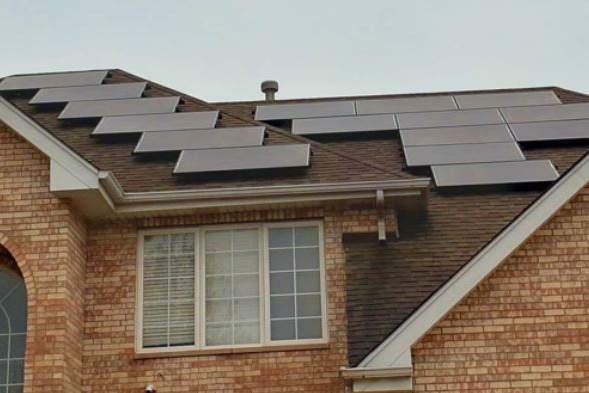 Headline Solar is one of the Fastest Growing Solar Company in Chicago, Illinois. With over a decade of combined experience, Headline Solar is on a mission to educate people on the benefits of solar and making their transition to clean energy a breeze. They take care of everything from start to finish, the solar installation process goes from education on in-depth benefits to introduction with financing options, designing the solar system based on your energy needs, professional installation to post installation check-ins. 
Estimated cost: $19,031 – $23,261

Google rating: 4.6/5.0

Phone No.: +18472629302
What People Say About Headline Solar
Cynthia Mathews said,"
"I was interested in going solar for cost-saving and environmental reasons but thought it wasn't possible on our roof, but Headline Solar did an analysis and found that it would cover almost 100% of our overall electric usage. They made the process very clear and easy, and within a few months we were connected to the grid and using solar!"
7. ENGIE Distributed Renewables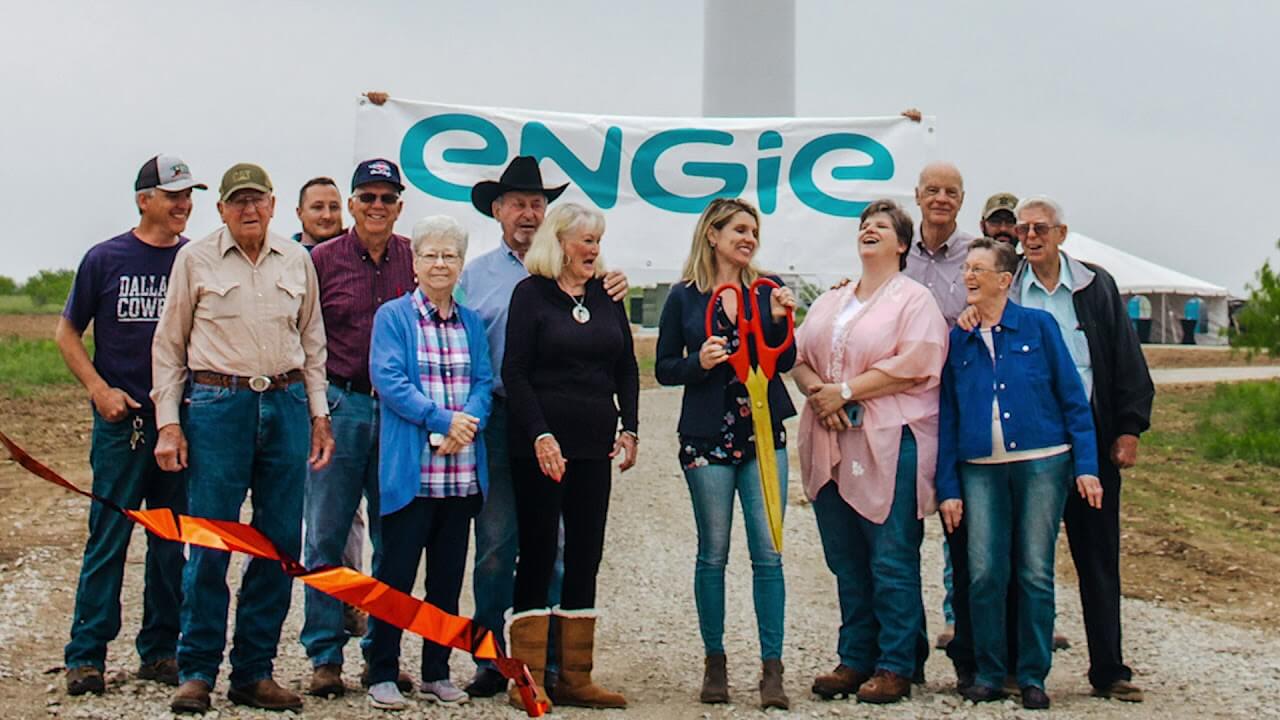 ENGIE Distributed Renewables is recognized as the industry's leading solar company based in Chicago, IL, their innovative solar and solar energy storage systems have provided the clients access to more sustainable green energy solutions. Their energy services for commercial & industrial customers and municipalities help enhance their energy efficiency, reduce carbon, and lower costs which make their energy transition profitable for the environment as well as their businesses.
Location:

225 W. Hubbard

Chicago

, 

IL

 

60654

Estimated cost: $19,000 – $23,000

Google rating: N/A

Phone No.: 877-762-6731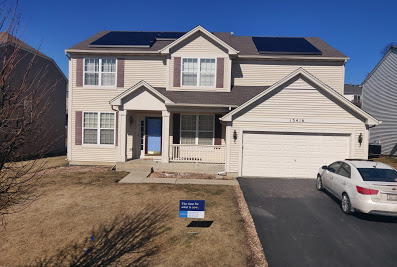 Sunrun is the largest residential solar company in the U.S., provides its solar energy services in most of the cities and states of the country including Chicago, San Francisco, Chula Vista, and more. It is a privately family owned solar company that has served more than 255,000+ customers across the nation. With their virtual consultation, they start with proper evaluation of solar power system installation for your home or business and lets you know the facts about the probable outcomes and savings. They come with the best solar plans that easily fit in your budget and gives you no stress with a 0 down payment scheme. With 0 down payment and complete peace of mind, they reduce your electricity cost from day 1. 
Estimated cost: $9,161 – $11,197

Google rating: 4.2/5.0

Phone No.: +18554786786
What People Say About Sunrun
Scott Strack said,"
"Our experience with Sunrun was great.  Completely professional from the initial contact through to the final inspection.  The installation crew was fast and clean!  The panels look great and the crew left no scraps in my yard.  Can't wait for longer days so we can really start saving money!"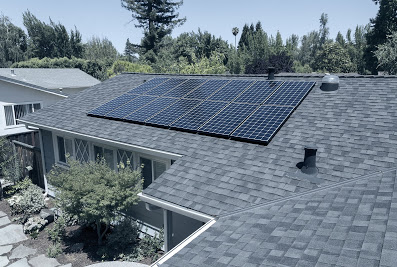 93 Energy is a residential solar company based in Illinois, founded in 2018, which provides the best renewable energy solutions to residential and commercial properties. With guaranteed 60% more energy, they help protect the environment and also help save more money. They are certified, skilled, and experienced solar installers who use the best solar equipment for maximum energy efficiency. Its parent company "Renovations Delivered" is in business since 2010 and launched 93Energy with an aim to bring value to community residents.
Estimated cost: $19,031 – $23,261

Google rating: 5.0/5.0

Phone No.: +17737912070
What People Say About 93 Energy Solar
Brian O'Neill said,"
"Absolutely satisfied with all aspects of 93 Energy. Rob Zaldivar has been very helpful throughout the process. The installation crew was very professional and efficient. We are now six months in  after the installation and we do not regret a thing."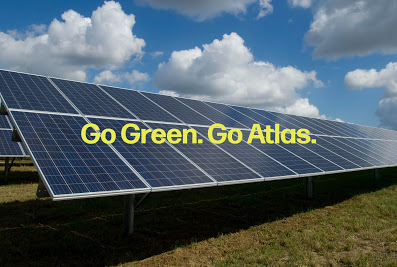 Atlas Solar Advisors is a solar and energy efficiency company based in Chicago, IL. With several decades of experience, Atlas Solar has been providing green energy solutions with the aim to provide everyone access to renewable green energy for environmental as well as economic benefits. They are on a mission to create a 100% renewable world.
Estimated cost: $19,031 – $23,261

Google rating: 5.0/5.0

Phone No.: +18477737555
What People Say About Atlas Solar Advisors
Justin Gadrim said,"
"Absolutely phenomenal company that made the entire process of going solar stress free. I was hesitant at first however this company takes care of its customers, and I saved money by doing this.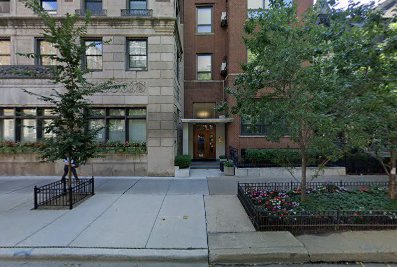 Free World Solar is one of the top-rated solar installers. They have a large network of highly skilled and experienced installers who excel in designing unique solar systems to suit any energy requirements, with highly affordable and effective solar installation.  They donate their solar projects earnings to charitable FreeWorld Rebuild projects which provide solar installations in climate-disaster areas.
Estimated cost: $19,031 – $23,261

Google rating: 5.0/5.0

Phone No.: +13125857761
What People Say About FreeWorld Solar
RiRi's World Taylor said,"
"FreeWorld Solar is amazing. The experience I had was one of a kind from start to finish my sales rep Joshua made sure I understood everything. They are not about rushing you to make choices, the company is about making sure you understand the benefit and know your product. They are one of few still actually selling systems NOT renting them. Awesome investment, superior service, outstanding staff go with Freeworld Solar absolutely the BEST! GOAT ( Greatest Of All Time)."
How does it works?
Your one stop solution for all solar energy needs in Chicago IL.
#01.

Search for a Company

Search over 4000+ verified solar companies that match your criteria.

#02.

View Professional Profile

View professional introduction and read reviews from other customers.

#03.

Enjoy the Consultation

Connect with your professional booking an appointment, via call, email or visit!
Are you a Solar Panel Company?
Join Us to increase your online visibility. You'll have access to even more customers who are looking to solar energy service or consultation.
Learn more