With reducing power bills and carbon footprint to environmental friendliness: Solar systems have innumerable benefits. We are blessed to have such a natural source of energy. Then why delay in using it?
However, purchasing any items requires consideration and proper planning. The same is with solar panels. Usually, when we want to purchase something, we go to a store to check out items and eventually get confused with so many choices. The energy and zeal with which we enter into the store get exhausted with that confusing feeling. Don't you experience the same? Well, the confusing feeling is the same with solar systems.
However, you need not worry about that extraordinary confusing feeling. As you are under our guidance, we make sure all your queries are solved. To put an end to your struggle and to save your time, we have curated information on what are factors to consider while installing solar panels on roof.
With considering a few factors, you also need to examine the solar system. Since you are investing it is essential to know about the product and its features. Along with the product and features, you should also calculate an accurate cost and try to get a good deal at the best price. After all, we all love to get the best items at a reasonable price. Isn't it?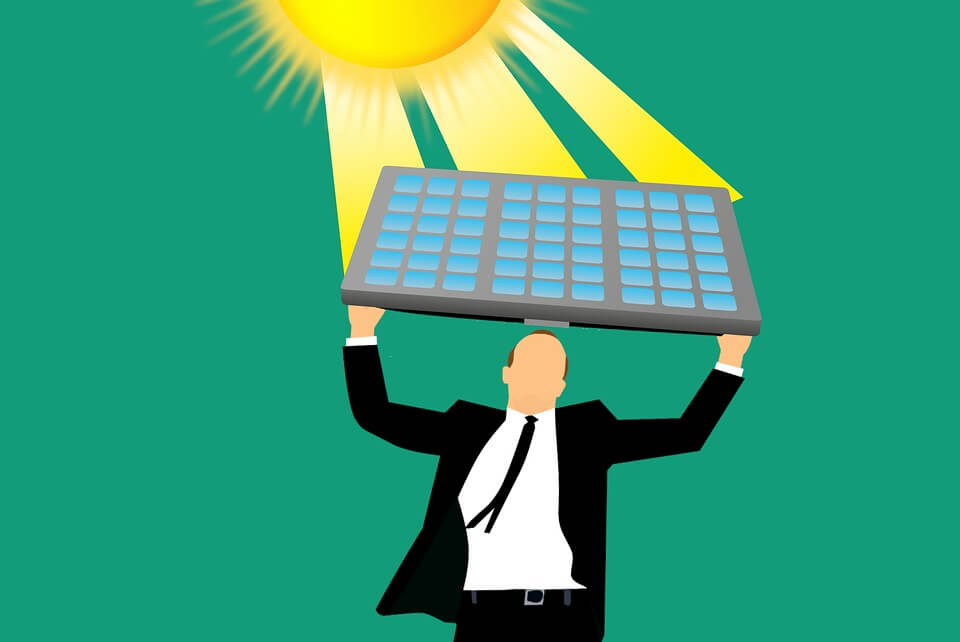 To keep you updated and make your choice easy, let's check out the factors to consider before beginning with the installing process, so are you ready to imbibe the knowledge? Let's get started:
 Table of Contents:
 

Solar system to favor your property

   The time

 period you will stay in the solar panel installed house

 

Space and placement of the solar system

 

Energy requirement of your house

 

Material, design, and roof condition

 

Roof type to handle the weight of solar panels

 

Will rainwater cause damage to solar panels?

 

Natural calamities affect on solar systems

 

Solar panel maintenance

 

Bottom line
 Determine how the solar system will favor your property
Before you start scrolling down the internet, making a list of the solar system, you should analyze whether the solar system will favor your property or not. Determine the parameters and requirements before you make a decision. Now, what are the parameters? Basically, you need to check out the roof requirements for solar panels.
Take a look at the roof direction, structure. Moreover, you need to see whether there are trees around your roof that cover the shade. If you have many trees surrounded by your roof then they may lock the sunlight from reaching your roof. Also, make sure the solar system does not get affected by debris, as debris can limit the sunlight from reaching the panels.
The exposure of sunlight to solar panels is very essential – as this will determine the power to produce the energy. The company you hired or the contractor can give you a good suggestion on the placement factor. They will identify any potential obstacles that restrict sunlight and will give you alternate solutions. Moreover, they even arrange for things that will help to capture maximum sunlight on your roof.
You also need to keep a check on the cost. However, installing solar panels on roof costs may vary. You need to select a system that suits your budget. Considering these factors, you need to decide whether the solar system will favor your property.
 The time period you will stay in the solar panel installed house
No doubt, installing solar panels on roof is great and the outcome results are outstanding. However, solar panels can take up to 5 to 6 years to offer a return on your investment. While they help in reducing your electric bills the installation and other processes may cost heavy on your budget. Hence, you need to consider several things to enjoy a return on your investment.
We all look for a better investment, we search for ways to double our investment. The solar panel is also a type of investment. While installing solar panels on roof cost can be expensive so the return on your investment should also be good, don't you think so? No doubt, you will get the benefit of solar panels but after a certain period of time. But the question is will you be in the same house to enjoy the returns?
Go for solar panel installation only if you think you will stay in that particular house for a long period. If you are the one who frequently needs to change location due to your job or any other reasons: even if you are planning to lease your home installing a solar panel isn't a great idea. What's the point when you spend so much and are not able to enjoy the returns? So considering the time limit of your stay in a particular house, you need to go ahead with the solar panel installation process.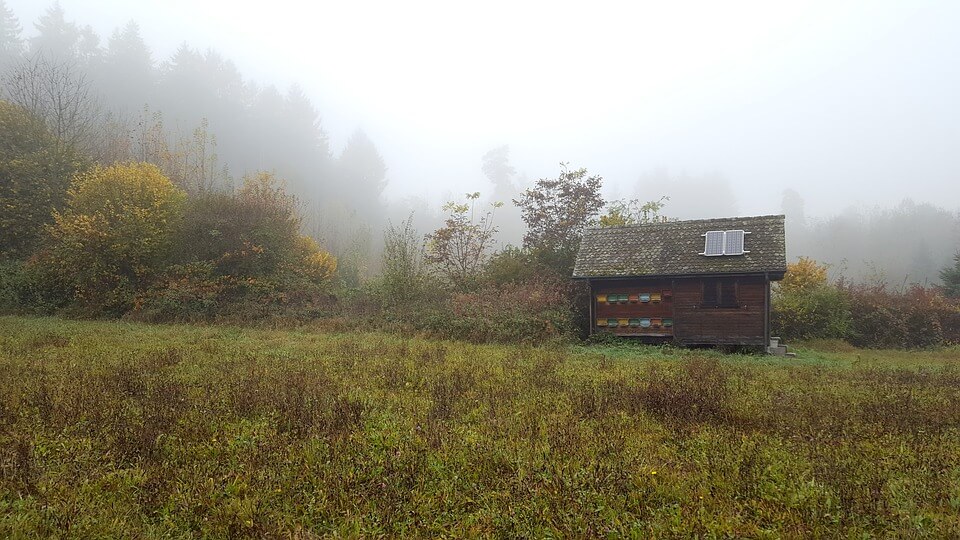 How to select the space and placement of the solar system?
The placement and roof space is an important factor to consider while installing solar panels on roof: As discussed earlier sunlight is also equally important.  Most solar panels are placed on the rooftop but if there is any obstruction, you can opt for ground-mounted solar systems. Moreover, such a system can be placed easily. The result is also very productive for ground-mounted solar systems.
The best part is such solar systems are very easy to clean and maintain. Even if you live in a location where there is heavy snowfall the system is very convenient to clean and maintain. So, based on your convenience decide the placement of the solar system accordingly.
 What is the energy requirement of your house?
The next factor you need to take care of is to determine the energy rate. Every commercial place and home has a different level of energy consumption rate. The consumption rate is determined by how many people are at your home or office and the number of devices used.
A study of your electricity bill will be useful to determine the consumption rate. If your consumption rate is low then you may require a small size solar panel and vice versa. With an electric bill, you can determine the roof requirements for solar panels.
Also, when the solar team will visit your house, give them your previous electricity bills -they will study your bills and suggest you the best solar panel requirements for your home or office. Moreover, make sure the system you install can offer better and more usage for extra members or extra rooms.  This is because if you expand your family or make an addition to your house, you may not face any problems in the future.
Nearly, 0.5 volts is produced by an average solar cell. However, the entire system consists of about 36 to 72 solar cells. Calculate the total number of panels you require to meet your electricity consumption rate basis on year, month, or day.
 Material, design and roof condition
One of the best parts about solar systems is that they have excellent durability. Usually, solar panels have a lifespan of about thirty years. But if you do not take care of the system as per the requirements then it may get damaged soon.
While installing solar panels on roof check whether the roof condition is good – if it is not in good condition, you should repair the roof. Once the solar panel gets installed it's difficult to again remove it out and get the roof work done. Hence pay special attention to your roof to avoid further extra expenses.
In addition to this, you should also consider the material and layout of your roof. However, installing solar panels on roof cost may vary depending on your roof type and other factors. Some solar companies charge an extra amount to install ceramic, flat, and other types of roof tiles because there is extra work involved in the installation process. Lastly, the exact amount will depend on the number, type, and company you choose.
 Will your roof handle the weight of solar panels?
Firstly you need to check the roof requirements for solar panels. The requirements may vary depending on your roof type. The solar panel team members can inspect your roof type and guide you on it.
Installing solar panels or any addition to your house can be fun and exciting. However, with excitement, there are various risks involved too. But, you need not worry about it, once you have a plan to fix those risks your excitement will get doubled.
Now, with solar panels, there are a lot of benefits but will your roof handle all those benefits? The average weight of solar panels is usually between 35 to 50 pounds. However, if your roof is old and not strong enough to handle the weight then it may cause a problem. So, try repairing your rooftop before installation or opt for a ground-mounted solar system.
In most cases, it does not cause any problem. It's important to get your roof checked by the solar panel company to clear any doubts in your mind. 
There are few cases where crystalline panels were heavy to handle by some roof types. The solution for this is you can go with thin-film cells. These cells will not put much weight on your roofs while giving you the required amount of energy. So, there is a solution for everything. So, once you decide on installing a solar system don't give up as there are many alternate solutions to roll up the problem.
Will the rainwater cause any damage to solar panels?
Like any other electrical device are you thinking will solar panels get affected by rainwater? Well, installing solar panels on roof are planned and designed to overcome all such problems. So, rainwater will not cause any damage to it.
However, the equipment of solar panels such as wire harnesses and racking do not allow the rainwater to drain and flow properly. This is because if your roof has any problem the installation process can get affected and may cause such problems.
In some situations, solar panels obstruct the water flow and this may cause water leakage and other problems related to it. In such a case solar panels need to be removed from the roof and this may cause additional charges. Once the solar panel is removed and the roof work is done then only you can reinstall the solar panel.
To avoid such problems talk to your contractor about roof requirements for solar panels. They will suggest to you the best plan and design the solar system accordingly.
 Will natural calamities put your solar panel investment at loss?
Natural calamities are part of our environment. Though we cannot avoid it, we can find ways to reduce monetary loss from such calamities. While installing solar panels on roof cost is very expensive. So, what can you do to prevent monetary loss?
Well, to avoid such loss you can keep your solar panels insured. This will cover up the loss that occurred in such events. Such insurance is recommended if you live in such a high-risk area. After all, you are spending so much on the system hence, security becomes essential.
 Are you taking care of the solar panel maintenance?
Once you purchase any product, it's your responsibility to maintain it. If you do not pay attention to the maintenance, you will likely damage the product soon. The same goes for solar panels. Regular maintenance is necessary to ensure its long life and to maintain it in good condition.
Speak to your contractor about how regularly you should follow up with the maintenance procedure. It's good if you follow their instructions, eventually, you will save money by avoiding unnecessary expenses related to solar systems.
 Bottom Line:
While installing solar panels on roof can save your money on electricity with other environmental benefits. It is essential for you to know the important factors and considerations related to it. Moreover, solar panel technology has also developed a lot minimizing all the risks involved with it.
The technology offers solutions to even a minute problem involved in the solar systems. So, don't let yourself back from installing a solar system. Choose a solar system that is suitable for your roof and home. Do not select the ones that are popular instead look for a solar system that can meet your needs and is best for your home requirements. Check for various options and inspect each system before finalizing.
Check out these  Solar Companies in your Neighbourhood.