One thing we constantly try is to improve our property value. As the property is one such thing that can give us a huge return on investment: Whenever we sell or buy any property the first thing we look for is, will the property give us better returns?
The same thinking continues when we install solar panels, isn't it? Have you ever thought do solar panels increase home value? Of course, yes that's the reason you are here. We understand your concern and try infusing the best solutions for your query.
So, does solar panels contribute to your property value? If yes, then how? To know the exact answer, keep reading, as we do not want you to miss any important point. After all, it's a matter of your property and its value.
To bring to your notice, in the USA the popularity of solar energy is increasing rapidly every year. Moreover, the solar industry in the USA grew about 43 percent and installed an overall record capacity of 19.2 gigawatts in 2020. The best part is it is expected to install 324 GWdc cumulatively of new capacity to reach about 419 GWdc in the next ten years.
There are millions of households opting for solar energy in 2021 and the growth rate is expected to increase in the next 5 years. Moreover, even businesses think it's better to opt for solar energy. Thus, with the increasing demand, it's surely a hot topic in the USA.
The hot topic always increases the value of the product and the same goes for solar energy. No, doubt the solar panel installation is very beneficial but it's important to educate yourself about it. If you are installing an item without knowing its future value then it's of no use. So, let's quickly dive in to know the details about solar energy related to your property value: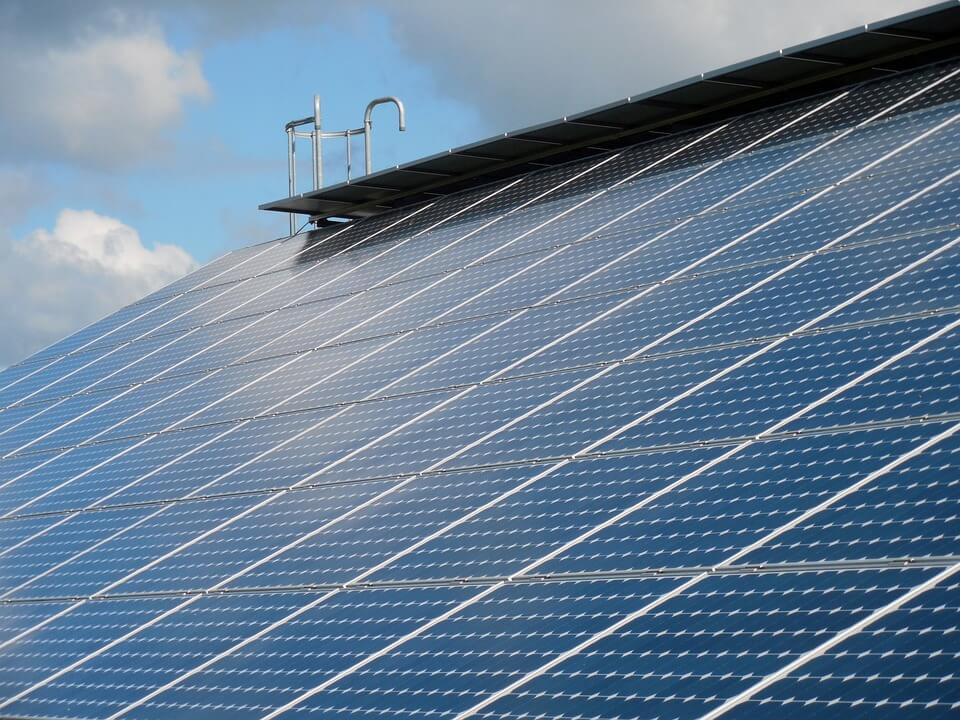 Table of Contents:
 

Solar panel to increase property value

 

Investment and consumption value of solar power

 

Solar system in gaining value

 

Solar recordkeeping to benefit while property sale

 

Tips and tricks to increase property value with the solar system

 

About leased and owned systems

 

Bottom line
 How does the solar system increase property value?
Let's solve this exciting question first. Now, you need to decide in which category you fall. As there are different ways through which you can earn from the solar system i.e PPA loan or lease. The property value will depend on which of the options you choose. Let's have a look at it.
In such financing techniques, you can expect any additional value to your property. In fact, it can experience an up down in the overall property value. Do you want to know the reason? This is because such financing techniques usually have long-term commitments. Moreover, such techniques are based on agreement and the price is compared to the utility rate for savings. If the utility rate does not go as per projection then you see fluctuation in the price. You should be careful while considering such long-term deals.
If there is a rise in the utility rates then PPA and lease can help you gain additional value. However, in many cases, it does not impact the property's value.
 

For residential property:
The installation of the solar system for residential property has a different storyline. The solar panel price and installation will definitely add value to your property. For residential property, solar systems are really beneficial and you benefit a lot when you sell your property.
If your solar system is financed and owned by you, then you can earn a huge profit from it. However, if it is financed you need to pay the loan during the property transaction.
If you are planning to install solar systems for your commercial property then it's a good thought. You can earn a good profit from it.
 How does the investment and consumption value of solar power benefit your property?
Investment and consumption are such types of values that can add value to your house. Now you must be thinking do solar panels increase home value through such values? Of course, yes they can add value to the property. Let's check out how:
Solar panel for home is a great form of investment as we know. The investment is the monetary value that increases while you sell your property. For 1kW solar installed, your property value can go to about dollar 6000.
You can expect an increase of about three to four percent of your property value with solar panels. Take for example your overall property value is about 300,000 dollars, with solar panels your property value can increase about 9,000-12,000 dollars. Wow! that's quite amazing. And the icing on the cake is solar panel installation can help you sell your property faster.
This refers to the overall environmental benefits from the solar energy source. The value the solar system adds to your property depends on several factors such as:
Location plays an important role in deciding the solar panel price and other related factors to the solar system. Similarly, if your house is located in a high demand place with a solar installation, you can expect a higher return on investment. However, installation of a solar panel in an average developed area may not give you expected returns.
The quality and size of the solar panel installed can decide your property value. When you are installing a solar panel for home or commercial property, make sure you install the best quality. If you have a good number of solar panels installed and their quality is good, you can expect a good return on your investment.
If you are thinking do solar panel increase home value of a well-maintained property, then the answer is yes. A more expensive, well-established and market place with solar panel installation can increase your property value.
 The fact we need to accept is power bills are high these days. With high power bills, the demand for solar systems is rising rapidly. Similar to other additions you add to your home to increase the property value, solar panel installation also becomes a part of it.
 How does the solar system gain value?
It gains value through environmental and financial factors, income generation and reduction of expense. If you still think do solar panels increase home value then go through the below points. Here is how the solar system gains value:
 

The main benefit that leads to saving your money is the reduction in the electricity cost of the property.

 

In some states of America, the owner of the solar system receives payments for the sale of Solar Renewable Energy Certificates. This will generate income. However, such a market is very volatile and is limited to some states of the US.

 

Solar panel for home

and commercial property adds value because the solar system acts as a money generator for your property.

 

Reduced CO2, carbon footprint reduction and environmental friendliness are the added value. This can be used to market the solar system benefits to customers who are conscious of the environment. But it's quite difficult to measure the actual monetary value.
 Maintain solar recordkeeping to gain benefits while selling property
There's no doubt solar panel price and installation can benefit your property in the long run. However, to gain an expected return on investment it's important to maintain a record as a proof to show the prospective buyers. Maintain a good proof of solar system to show that your solar system has been installed by a reputed company and also you have all the permission related to it. 
Moreover, keep the warranty bills of the solar system safe and also the power bills. This will add as proof of how the power bill was reduced after solar panel installation. Maintain all such documents safely and contact a real estate agent, so they can help you sell your property at the best price. 
Get the best value for your property with a solar panel system!
 Tips and tricks to increase the value of your property with the solar system
From reduction in power bills to building an eco-friendly atmosphere, the solar system can prove very beneficial for your property. One aspect we all have in our mind is do solar panels increase home value? Yes, it does as we discussed earlier. Now, let's learn about what are the factors we need to consider to increase property's value through the solar system:
 

Pick the right solar system:
Solar panel for home and commercial property is excellent and adds value to your property. However, you need to be careful about choosing the solar system based on quality and needs. People often tend to compare the cost and figure out there is no much difference between the different brands and quality. For example, they compare the price of return on investment and conclude the price is similar to all solar systems. But this should not be the situation, it's very important to install a solar system of high-grade quality to get a better return on investment.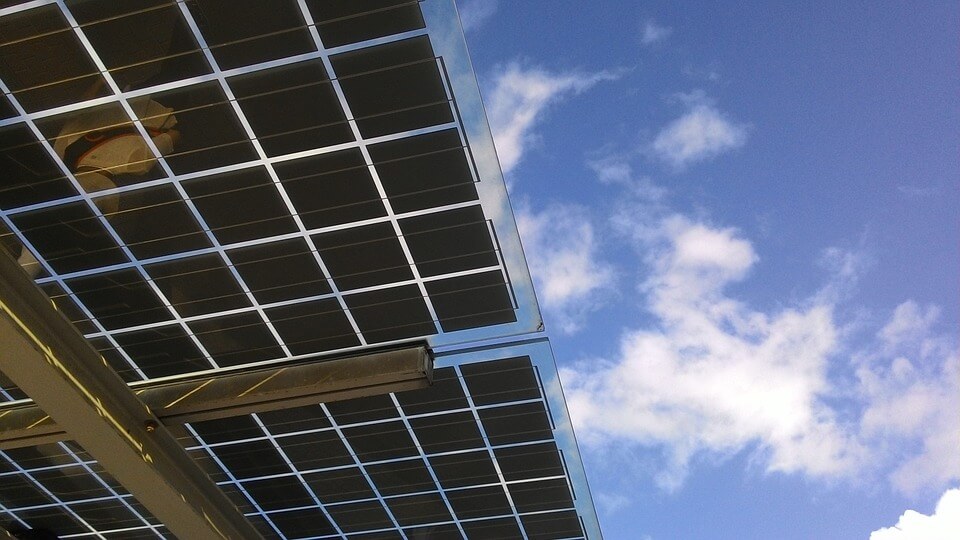 Raise your investment value through the right warranty:
No doubt, high-quality solar panel price cost much more than average quality solar panels. However, if you want to gain the best return on investment, you need to take care of the quality of solar panels installed. Usually, solar panels have two warranties.
The first part of the guarantee states that the system will work without any failure for a certain period of time. While the second warranty gives a guarantee of energy production like 90 per cent of production for about 25 years. Based on the warranty choose your solar system. The integrity of your solar panels is protected by warranties and also to generate energy over the coming years.
Warranties are essential if in any case there is some problem in the solar system, repair charges are easily covered. Thus, there will be no problem with the returns on investment. Moreover, warranties also benefit the property during its sale, they help in convincing the buyer to pay more as future issues get covered. Hence, it is a smart decision.
The solar system can prove to be a beneficial investment, especially for your property. Once you choose the right solar system and warranty for its long term protection then you need to choose the right solar installer. For the safe side choose an installation provider who is experienced and familiar with the system and home type. You should also consider the following points:
 

Check if your installer is certified and from a recognized brand. If these criteria match then you are in the safe hands as they are trained and will keep your investment secured.
 

If it consists of a formal installation, does it have additional benefits, offerings or warranties to your system?
 

Check if the installer has any special warranty plan. Professional companies provide a workmanship warranty they may also provide a discount for repairs for the adjustment beyond warranties.
Such factors will assure you that you are investing in the right solar system with the highest standards.
Know about leased and owned systems:
You may want to buy solar for home but you may not understand the technical concepts related to it. The difference between leased and owned solar systems is the ownership. The solar system contributes to the overall assessed value of your home. Through contract or agreement, leasing solar panels get essential for the rental agreement. The main benefit, in this case, is you can save energy cost. A leased solar system won't contribute to your property value.
A lease solar system creates a lot of difficulties while reselling the property. In the case of lease solar systems, the seller has to either pay the whole amount of the system or look for a buyer to take over the charge. Homebuyers may not be interested to pay additional charges to the new mortgage. Thus, purchasing a solar panel is better than leasing. Moreover, it simplifies the task while selling the property. 
Bottom  Line:
If you are planning to install a solar panel then you are not only saving on electricity but also increasing your home value. This also means a better return on investment. So, if you still think do solar panels increase home value? then such a thought should be cleared with this article.