Best Solar Companies In Phoenix AZ
Find & book appointment with best solar companies in Phoenix AZ near you.
Home / AZ / Phoenix AZ / Solar Companies (9)
Best Solar Companies In Phoenix AZ
Found 9 Phoenix AZ solar companies. Sorting by reviews.
Looking for the Best Solar Company in Phoenix AZ?
Sun Solar Company put forward the Top 8 Best Solar Companies in Phoenix AZ to make the best match between the solar shoppers and the high quality solar installers in the city. 
At Sun Solar Company, we ensure each of the listed solar installers is well evaluated based on their certification, experience, licensing, and customer reviews and ratings. The given list is regularly updated based on the latest reviews. 
This Phoenix city of Arizona receives 299 days of sunshine in a year that is enough to generate the amount of electricity you need. With over 430K total viable roofs for solar energy production and a total of 10.5K existing solar system installations, this city is absolutely suitable for solar system installation that will give a huge guaranteed saving for many generations to come. 
If you're searching for the Best Solar Company in Phoenix AZ near you, then check out this list prepared by experts.
Top 8 Best Solar Companies in Phoenix AZ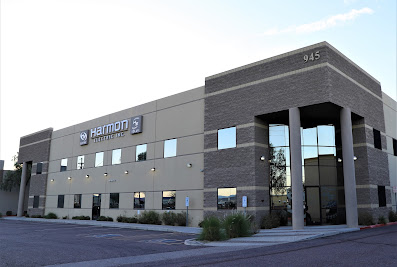 Harmon Solar is a Phoenix-based solar company, provides solar panel installation in Phoenix for both residential and commercial properties. This company was founded in 1975, has grown tremendously over the years, having the tag of one of the finest solar company in Phoenix. They also provide solar services and other general electric services around Arizona. They are committed to doing things right…the first time and for this, they have NABCEP-certified experts who use the finest materials and the latest technologies.
Estimated cost: $13,361 – $16,330

Google rating: 4.3/5.0

Phone No.: +18002813189
What People Say About Harmon Solar
Dave W said,"
"We are so glad we decided to go with Harmon solar. Start to finish was a great experience. The salesman didn't use high pressure tactics or try to sell us anything we didn't want. Our project manager kept us informed every step of the way and was available for any questions. The installers were very professional and had everything installed in a 2 day period. We would recommend Harmon to anyone looking for solar. Thanks, Harmon!!"

Solar Panel Installers Phoenix is a leading solar equipment supplier and also provides solar installation services throughout Arizona. They provide a full range of solar equipment from solar panels and connectors to PV wire.
Location: Phoenix, AZ 

Estimated cost: $13,361 – $16,330

Google rating: 5.0/5.0

Phone No.:
What People Say About Solar Panel Installers Phoenix
Amsnria Goansdprk said,"
"Solar Panel Installers Phoenix is an excellent company.  Everyone was professional, caring, and very informative.  They gave fast dependable service.  I would recommend them to everyone looking for a solar installation supplier"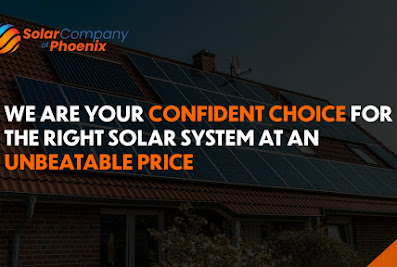 Solar Company of Phoenix is one of the leading cutting edge Solar Companies in Phoenix Arizona, committed to providing the latest and greatest, state of the art, solar panels to its clients. Currently, they use the best LG panels, and can also provide any brand's product available upon request.  They ensure that each of their solar systems will always provide the needed power by using solar optimizers.
Location: Phoenix, AZ 

Estimated cost: $13,361 – $16,330

Phone No.: 480-470-1631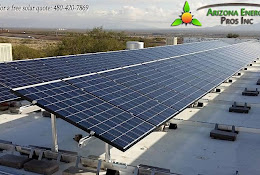 Being one of the first solar installers in Arizona, Arizona Energy Pros provides a wide range of electrical and solar services for residential and commercial projects. They also specialize in electrical and solar repair and have maintained an A+ BBB rating. With over 40 years of combined experience, they always stay ahead of the ever-changing technology of solar. Whether you need electrical service or solar service, all jobs are guaranteed.
Estimated cost: $13,361 – $16,330

Google rating: 4.2/5.0

Phone No.: +16028636900
What People Say About Arizona Energy Pros
Javier Sanchez said,"
"Arizona energy pros is an awesome company and Carlos is a terrific guy. The company has served the area since 1977, which in itself made me feel very comfortable in their abilities.  Any company that has been doing business for 40+  years must perform honestly, be reliable and offer value or it surely will not make it to its 50th anniversary.  I was most impressed with the number of options we were given depending on what we perceived our solar output needs to be.  I would definitely recommend working with Az energy pros!"
SouthFace Solar Electric is a solar company based in Arizona, headquartered in north Phoenix. With their expertise and experience, they provide custom build solar power systems from a simple Grid-Tied Solar system, Off-Grid Solar system, or full-on Grid-Tied/Hybrid to Off-Grid Battery Solar system. Each of their solar systems is well-crafted and durable, designed for specific energy requirements for residential and commercial applications. 
Estimated cost: $13,361 – $16,330

Google rating: 4.7/5.0

Phone No.: +14805265544
What People Say About SouthFace Solar & Electric
Maureen Kalb said,"
"The company representative came out to my house and explained the benefits of solar clearly, concisely, and honestly.  The installers were efficient and professional.  I have saved lots of money since the date of installation.
Love this company."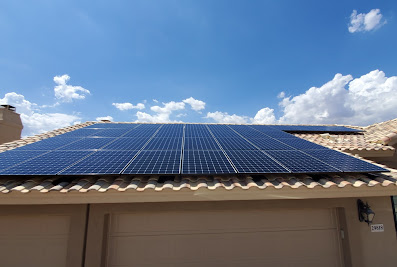 With over a decade of experience, SunPower by PGT Solar offers solar installation using their own manufactured solar systems. Therefore, you get manufacturer-direct pricing and quality controls. They have helped more than 1,000 Phoenix homeowners making their homes energy-efficient with their exclusive solar system installation. This is the most trusted solar company based in Phoenix, Arizona.
Estimated cost: $13,361 – $16,330

Google rating: 4.9/5.0

Phone No.: +16029323320
What People Say About SunPower By PGT Solar
Tyler Clark said,"
"Thank you to Greg and your team for the excellent job they did on our solar installation.  The whole process was very professional and went very smoothly with little effort needed on my part.  The staff that I spoke to on the phone were also very helpful and polite. Finally, thank you for your support during the process.  It's so refreshing to have exceptional communication from a company! I would certainly recommend a SunPower System by PGT Solar."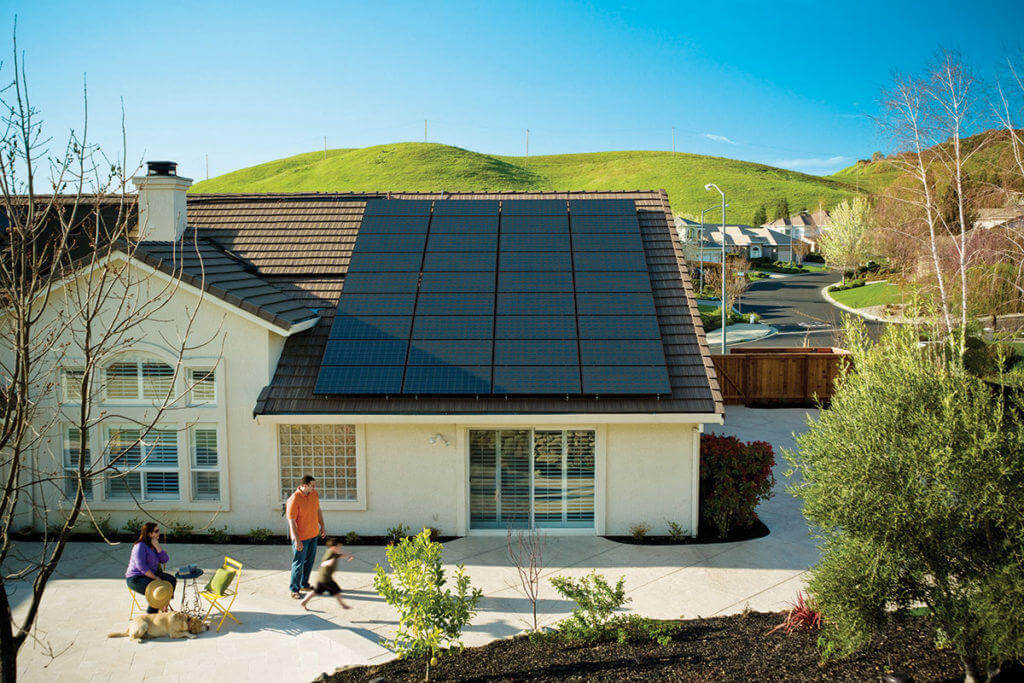 Modern City Solar, Inc. is an authorized partner of Sunrun Solar; the largest dedicated residential solar company in the U.S. This company provides superior solar services with a comprehensive warranty and the best solar leasing program. All of their solar equipments come from Silfab Solar Panels North America's largest solar panel manufacturer that has been around for over 30 yrs.
Location: 2222 W Pinnacle Peak Rd Suite 160, Phoenix, AZ 85027 

Estimated cost: $13,361 – $16,330

Google rating: 4.5

Phone No.: 623-742-2200
What People Say About Modern City Solar
Marylyn Nelson said,"
"We have had our solar system since October of 2020.  Modern City Solar came out to meet us and we signed up that day.  The entire process ran extremely smoothly from that day until installation was complete.  Everyone involved was courteous and professional and kept us updated throughout.  They answered all questions and concerns in a timely manner.  We've been pleased with the amount of solar energy collected and especially having no electric bill!"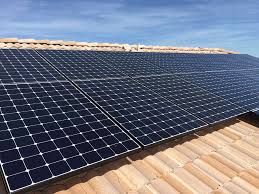 Solar Topps is a locally owned Phoenix-based solar company. Since 2009, this company has been precisely engineering solar systems using the industry's best products and technologies to give you a long-lasting energy solution. In 2011, Solar Topps was ranked as the #1 residential solar provider in the Valley by Phoenix Business Journal. This company was founded with a goal to help you save without compromise and that's why they always say," Don't pay more, save more," and that's what you seriously get with them.
Estimated cost: $13,361 – $16,330

Google rating: 3.6/5.0

Phone No.: +14809401201
What People Say About Solar Topps LLC
Ted Pilcher said,"
"Outstanding Customer Service! Chris, their Customer Service Representative, was extremely responsive to my inquiry about our need for a supplementary solar monitoring device. Less than twenty-four hours later it has been installed and best of all it's working!   This is absolutely the best customer service experience we have had out of all of the local companies that we have dealt with. We highly recommend Solar Topps."
How does it works?
Your one stop solution for all solar energy needs in Phoenix AZ.
#01.

Search for a Company

Search over 5768+ verified solar companies that match your criteria.

#02.

View Professional Profile

View professional introduction and read reviews from other customers.

#03.

Enjoy the Consultation

Connect with your professional booking an appointment, via call, email or visit!
Are you a Solar Panel Company?
Join Us to increase your online visibility. You'll have access to even more customers who are looking to solar energy service or consultation.
Learn more