Best Solar Companies In San Jose CA
Find & book appointment with best solar companies in San Jose CA near you.
Home / CA / San Jose CA / Solar Companies (18)
Best Solar Companies In San Jose CA
Found 18 San Jose CA solar companies. Sorting by reviews.
Looking for the Best Solar Company in San Jose California?
Sun Solar Company put forward the Top 18 Best Solar Companies in San Jose California to make the best match between the solar shoppers and the high quality solar installers in the city. 
At Sun Solar Company, we ensure each of the listed solar installers is well evaluated based on their certification, experience, licensing, and customer reviews and ratings. The given list is regularly updated based on the latest reviews. 
This San Jose city of California receives 257 days of sunshine in a year that is enough to generate the high amount of electricity you need. With over 211K total viable roofs for solar energy production and a total of 13.6K existing solar system installations, this city is absolutely suitable for solar system installation that will give guaranteed savings for many generations to come. 
If you're searching for the Best Solar Company in San Jose California near you, then check out this list prepared by experts.
Top 18 Best Solar Companies in San Jose California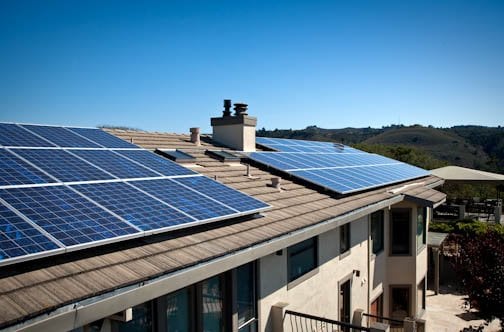 Sunrun is the largest residential solar company in the U.S., provides its solar energy services in most of the cities and states of the country including Tempe, Chicago, San Francisco, San Jose, Chula Vista, and more. It is a privately family owned solar company that has served more than 255,000+ customers across the nation. With their virtual consultation, they start with proper evaluation of solar power system installation for your home or business and lets you know the facts about the probable outcomes and savings. They come with the best solar plans that easily fit in your budget and gives you no stress with a 0 down payment scheme. With 0 down payment and complete peace of mind, they reduce your electricity cost from day 1. 
Estimated cost: $9,161 – $11,197

Google rating: 3.9/5.0

Phone No.: +14086203438
What People Say About Sunrun
Scott Strack said,"
"Our experience with Sunrun was great.  Completely professional from the initial contact through to the final inspection.  The installation crew was fast and clean!  The panels look great and the crew left no scraps in my yard.  Can't wait for longer days so we can really start saving money!"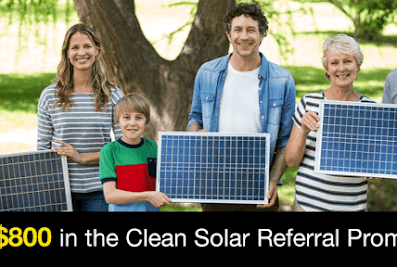 Clean Solar is the fastest growing residential and commercial solar installation company in San Jose, California. They provide comprehensive, custom solar solutions at great financing options. Every solar system is designed keeping customers' specific electricity needs is mind. They handle everything from design, installation, permitting, operation, and final inspection and monitoring.
Estimated cost: $9,161 – $11,197

Google rating: 4.6/5.0

Phone No.: +18885517652
What People Say About Clean Solar
Nate Gaylinn said,"
"Very professional company, totally satisfied customer. Their specialty seems to be catering to your unique situation. They have lots of options, and actively guide you through the process to find the right balance of cost, efficiency, flexibility, longevity, etc. Harder than just "yes, give me solar," but still pretty easy and it gives you confidence that what you get is what you really want. I consider that important in such a big purchase!"
Slingshot Power is a top-rated solar company in San Jose, delivers a better solar experience by providing the most affordable solar power at the lowest prices, backed up by the best service, fastest install, and fastest payback. They design every solar system to eliminate 100% electric costs for their clients and use the highest quality solar products to maximize returns on your investment. The additional advantage you get is their Free Service coverage over 25 Years.
Estimated cost: $9,161 – $11,197

Google rating: 2.7/5.0

Phone No.: +16502607655
What People Say About Slingshot Power
Robert G. Pearse said,"
"Lowest price, fast installation, and good after sales service so far.  I had a 5.34 KW system installed in November of 2019.  I got bids from 5 local firms with good reputations.  Slingshot was among the lowest price.  They were able to start the installation within 2 weeks of signing the contract and were finished within a week.  So far I have been very pleased with the service from Slingshot.  I did have a panel failure, which is very rare, but they replaced it without any hassle.  I recommend them highly."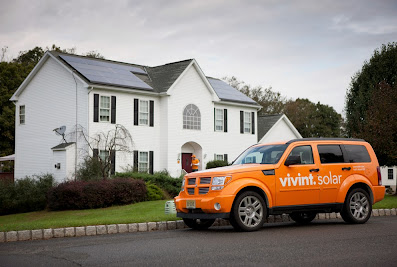 Vivint Solar is the nation's leading solar company based in San Jose, CA. They make going solar easy by providing the support and all resources you need. From design, paper, permitting, installation to maintenance they take care of everything so you can enjoy years of clean, renewable, and affordable energy. In late 2020, Vivint Solar joined forces with Sunrun to give homeowners more options for customized solar energy systems.
Estimated cost: $19,542 – $23,884

Google rating: 4.1/5.0

Phone No.: +14085507519
What People Say About Vivint Solar
Jose Costa Pinto said,"
"Direct explanation of the program for clear understanding. The installers were conscientious of our presence and our need to move around them and left everything clean and unmarked.   The sales rep was knowledgeable and personable, making the process much easier to navigate.   What I was concerned would be a stressful transition, it ended up being a very smooth and efficient one.   I'm a happy customer!"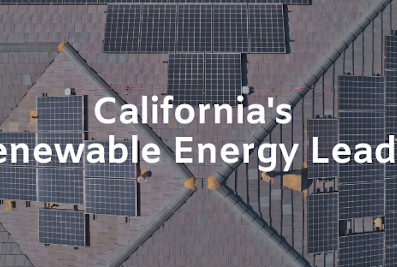 SolarMax is California's leading residential and commercial renewable energy company. They offer top-rated solar panels that are designed, engineered, and assembled in the USA only. Since its inception in 2008, this company has planned and executed more than 12,000 custom installations and it is one of only four US solar panel companies in the world to earn a top-tier ranking in terms of reliability. Through their partnership with trusted lenders, they also help their customers explore the financing options that best fit their needs.
Estimated cost: $9,161 – $11,197

Phone No.: +16692018753
What People Say About SolarMax
Shannon W. said,"
"Installation was seamless. Great customer service, Andrea was an incredible help, answered our questions, explained, and helped every step of the way. Thank you SolarMax, Andrea and the installation team!"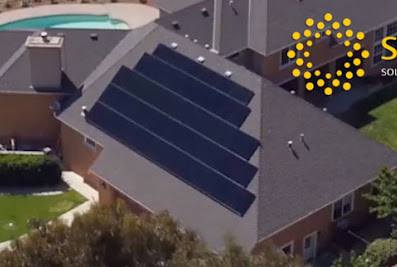 Simmitri is a family owned, customer-centric Silicon Valley based solar company, dedicated to providing the best Energy and Roofing solutions to their clients. It was founded in 1995 and since then, they have made more than thousands of customers satisfied with their exceptionally designed and installed solar systems. Their mission is to transform your home into the most energy-efficient home while saving you money and saving the planet.
Estimated cost: $9,161 – $11,197

Google rating: 4.7/5.0

Phone No.: +14087793333
What People Say About Simmitri Solar
Beverly Graves said,"
"Simmitri was the only company that had all of these options fully integrated as one solution. I love how attentive you are to any questions before your system. Excellent installation."
Semper Solaris is a veteran-owned Campbell's top solar, battery storage, roofing, heating, and air conditioning provider. They provide top-tier solar panels to give their customers relief from high electricity prices. They are a BBB accredited business with an A+ rating. The majority of customers they get through referrals from their happy and satisfied clients. Currently, they are serving San Jose, Mountain View, Santa Clara, Robertsville, Saratoga, Milpitas, Morgan Hill, Coyote, Los Gatos, and more.
Estimated cost: $9,161 – $11,197

Google rating: 2.0/5.0

Phone No.: +19258564242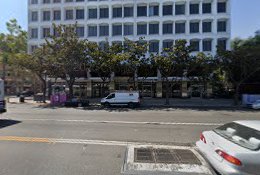 NRG Clean Power is a family owned and operated, California's leading solar installation provider. With over 3 decades of experience, they offer the finest quality solar products and installation for residential as well as commercial properties at the best price with plenty of financing options to make it affordable and accessible for everyone. For their exceptional customer service, they have earned the prestigious Diamond Certification 4 years in a row.
Estimated cost: $9,161 – $11,197

Google rating: 4.6/5.0

Phone No.: +18006986627
What People Say About NRG Clean Power
Timothy L said,"
"I just want to sing praises to these guys for the wonderful service they have provided to us during the installation of our new system. They were stellar with updates and details regarding the process and other matters. They were willing to commit to a total installed price and stuck by it, even when unexpected costs came up. Thank you, guys!"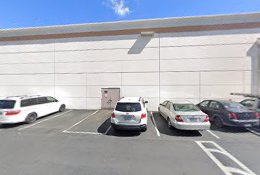 Lifestyle Solar is a local full solar service provider, covering a large service area but mainly they are focused on providing solar service to the people of Fresno, Clovis, and the Central Valley. They offer the most competitive pricing to make it affordable for everyone and thus save you money and also help save the environment. Their solar system installation service is reliable as they are well certified by Solar Energy Industries Association and American Solar Energy Society.
Location: 1111 Story Rd #1004, San Jose, CA 95122

Estimated cost: $9,161 – $11,197

Google rating: 5.0/5.0

Phone No.: 866-707-6445
What People Say About Lifestyle Solar
Ariana Carrillo said,"
"Choosing Lifestyle Solar was the best decision that I have made in my life. They are a great company. I was able to save hundreds of dollars after a few months since I started using solar panels. Scott of Lifestyle Solar was a great guy. He is nice and very knowledgeable. He helped me understand more about their services and the importance of having a solar panel at home. They got top-quality support, fast and smooth solar installation and to top it off, there is no upfront cost! It is simple to have a solar panel for your home as long as its Lifestyle Solar handles it."

Auxin Solar Inc. founded in 2008, is a Tier 1, Original equipment manufacturer of solar panels. Their factory and headquarter is located in San Jose, California. With their international customer base, they provide turnkey commercial and residential solar systems in Europe, Australia, and America. They produce Mono Crystalline, Glass on Glass, Bi-facial and customized solar panels ranging from 180 watts to 375 watts with a 91.9% P.T.C. rating.
Estimated cost: $9,161 – $11,197

Google rating: 4.8/5.0

Phone No.: +14082254380
What People Say About Auxin Solar Inc.
Serghei Grama said,"
"Very friendly,  fast loading , took earlier my appointment."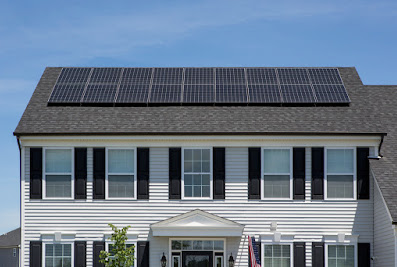 SunPower Corporation is a leading commercial solar provider in the U.S. that offers highly customized and efficient residential and commercial solutions backed by the industry's most comprehensive 25 years warranty. Their headquarter is in Silicon Valley but they provide their solar service throughout California. Since 1985, they are providing access to the world's highest efficiency solar panels and have emerged as the #1 commercial solar company in the U.S.
Estimated cost: $9,161 – $11,197

Google rating: 4.0/5.0

Phone No.: +15105400550
What People Say About SunPower Corporation
Theresa Parker said,"
"Great service, wonderful staff.  We did our homework before calling a solar company and SunPower was, hands down, the best.  We've had the panels up for a year now and we are so pleased.  Our True up the first year was $14 and that's with running our pool with a heater from May to the end of October.  I highly recommend SunPower and Energy Concepts."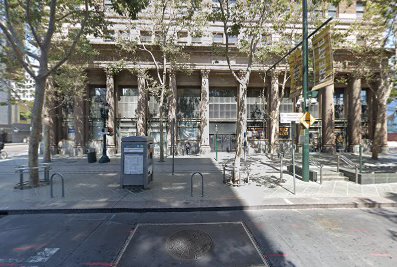 With over a decade of experience, Indaspec provides solar energy solutions including solar systems, battery storage, and car charging stations that help to maximize the performance of the home energy system and gives the best return on investment. They have extensively knowledgeable and NABCEP certified solar professionals who meet the highest standards for their energy products and provide full service inspection, installation, operation, and maintenance. 
Estimated cost: $9,161 – $11,197

Phone No.: +18448826752
What People Say About Indaspec Energy Services
Mark Honer said,"
"Our Tesla power wall gateway failed for the second time and had a burning smell coming from the gateway.  Tesla wanted to just replace the "synchronizer board" again.  The technicians from Indaspec rand diagnostics and found several issues with our installation that they corrected.  Indaspec pushed Tesla Support to replace the entire gateway so that we did not have ongoing issues. They were able to swap out the entire gateway is around 2 hours and get everything running smoothly again.  Their work is top notch and we are very grateful to have everything repaired and working again!"
How does it works?
Your one stop solution for all solar energy needs in San Jose CA.
#01.

Search for a Company

Search over 4000+ verified solar companies that match your criteria.

#02.

View Professional Profile

View professional introduction and read reviews from other customers.

#03.

Enjoy the Consultation

Connect with your professional booking an appointment, via call, email or visit!
Are you a Solar Panel Company?
Join Us to increase your online visibility. You'll have access to even more customers who are looking to solar energy service or consultation.
Learn more