Best Solar Companies In Colorado Springs CO
Find & book appointment with best solar companies in Colorado Springs CO near you.
Home / CO / Colorado Springs CO / Solar Companies (20)
Best Solar Companies In Colorado Springs CO
Found 20 Colorado Springs CO solar companies. Sorting by reviews.
Looking for the Best Solar Company in Colorado Springs, Colorado?
This is the one stop place!
Brings you the Best Solar Companies in Colorado Springs, Colorado. Each of the listed solar companies has been extensively evaluated based on their recognization, acceptance by the customer, reviews, and ratings.
The Colorado Spring city gets 300 days of sunshine per year and existing solar panels receive 75% of the total sunlight that falls onto them makes perfect sense to go solar over here. For this reason, the number of solar installations is consistently increasing in the city, last it was 931 (solar installations) by the year 2018. There are an estimated 118K total roofs that have high potential to generate a good amount of electricity. Therefore, your investment in solar panel installation in this city confirms significant savings for the future.
If you're searching for the Best Solar Company in Colorado Springs, then don't forget to check out this list.
Best Solar Companies in Colorado Springs, Colorado in 2021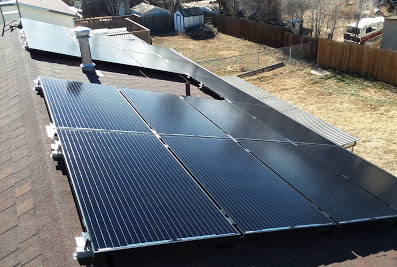 Affordable Solar Colorado is one of the highest rated solar company based in Colorado Springs, Colorado. The company has great expertise in designing various solar models to meet unique energy needs. To make solar panel installation more productive, they involve High-Grade top-performing products. With their quality products and impeccable implementation, they provide a guaranteed 50% reduction in power consumption and they start with an honest evaluation.
Estimated cost: $10,114 – $12,362

Google rating: 4.2/5.0

Phone No.: +17193948550
What People Say About Affordable Solar Colorado
Dave K said,"
"Really appreciated how friendly and organized this company is. They are truly no-pressure sales, we felt comfortable through the entire process. Now our home regularly produces more electricity than we consume. Highly recommend Peakview Solar."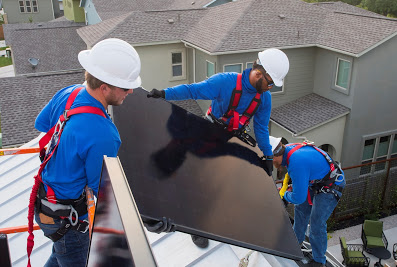 Freedom Solar is the largest residential solar installer based in Austin as well as in San Antonio, Irving, Houston, and Colorado Springs. Since 2007, Freedom Solar has been empowering people and businesses to get clean and affordable green energy to improve the health of the planet as well as save you money on electricity bills. Over the decades of experience, Freedom Solar has gained enough expertise in solar panel installation including off-grid solar power, ground-mount solar energy systems, solar carports, and more. Freedom Solar is partnered with SunPower to provide you most advanced solar technology.
Estimated cost: $14,635 – $17,887

Google rating: 5.0/5.0

Phone No.: +17193599603
What People Say About Freedom Solar
Crashkantor said,"
"Freedom Solar was built on exceptional customer service! Their process keeps the customer informed from beginning to end. We are thrilled with reducing our carbon footprint and would recommend Freedom Solar to people thinking about installing solar. We found that Freedom Solar employees in every department are helpful and dedicated to helping you. Keep up the great work!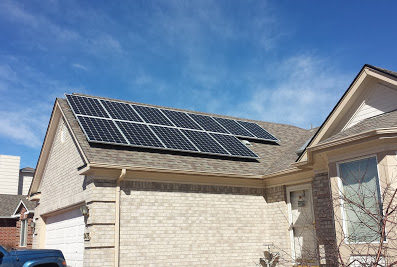 Peak View Solar is a family owned and operated solar company located in Colorado Springs, CO. The company is highly specialized in residential and commercial PV solar installation. They are NABCEP certified photovoltaic Installers and a licensed contractor, who have acquired excellence in a variety of solar panel installations including Off-Grid, Roof Mount, and Ground Mount. 
Estimated cost: $18,446 – $22,545

Google rating: 4.6/5.0

Phone No.: +17193877232
What People Say About Peak View Solar
David V. said,"
"The owners of this company are local in Colorado Springs but work all around the county. They were the lowest price of the three quotes. This could be attributed to the low overhead of their company. They were super friendly and considerate of all my concerns (even after construction was completed). Highly recommend this company. Would use them again."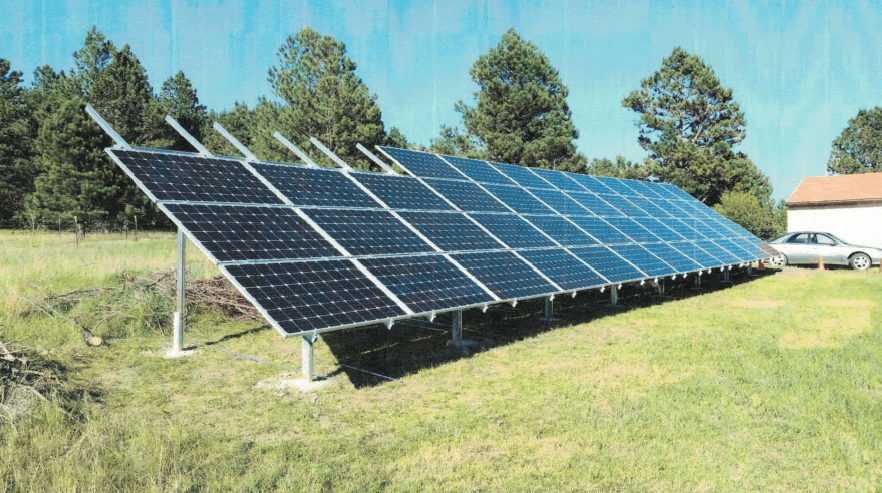 With over 32 years of experience, Rocky Mountain Solar & Wind, Inc. has acquired tremendous knowledge and expertise in designing, installing, and repairing solar energy systems. They are licensed and NABCEP certified solar contractors providing residential, commercial, and industrial green energy solutions in the Colorado area. This company has been a member of the Colorado Springs Utilities Advantage Program as well as work with other utilities such as Black Hills Energy, Xcel Energy, Sangre de Cristo Electric, and Mountain View Electric. Undoubtedly, they have one of the largest solar service networks. 
Estimated cost: $18,446 – $22,545

Google rating: 3.1/5.0

Phone No.: +17193303699
What People Say About Rocky Mountain Solar and Wind, Inc.
Elaine said,"
Dear Justin, I want to thank you for your time and commitment to educate those of us who grew up during decades when energy consumption was the norm! This paradigm shift is huge!  Have a wonderful spring!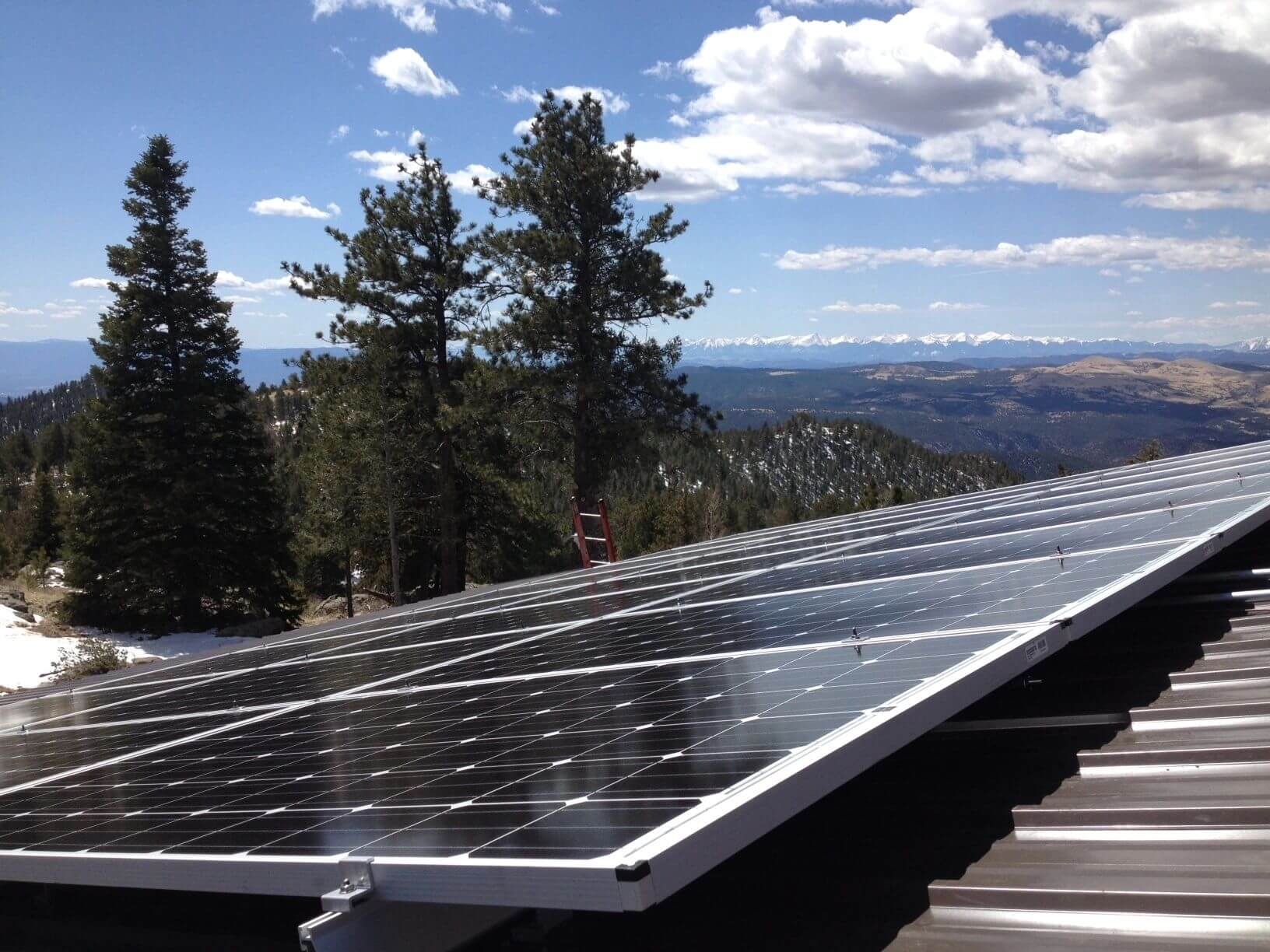 First Light Solar is a locally owned solar company based in Cascade, CO, providing specialized solar electric installations including both grid-tied and off-grid battery-based systems. They have a NABCEP certified team who perform everything with excellency from design, sales, installation to repair. Being a licensed and certified solar installer, the company sells and installs only high-quality solar products with real-time monitoring to ensure maximum output. 
Location: Cascade, CO 

Estimated cost: $18,269 – $22,329

Google rating: 5.0/5.0
What People Say About First Light Solar, LLC
Eleanor Long said,"
"Liam (my installer) was very professional in his bids and explanations.  He always kept me up-to-date on timing and the installation went very smoothly.  I would highly recommend this company.  I interviewed five other companies and this one stood out."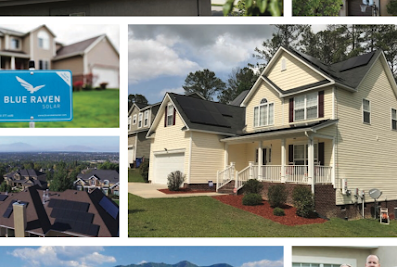 Since 2014,  Blue Raven Solar has been providing specialized and affordable green energy solutions with one mission to make homeowners' lives better by cutting down their power bills and by making them energy independent. Blue Raven Solar is a NABCEP certified solar company, it means excellency in their solar product, and solar installation is guaranteed. They are explicitly known for their well founded sales process and quality installation.
Estimated cost: $19,542 – $23,884

Google rating: 4.0/5.0

Phone No.: +18003774480
What People Say About Blue Raven Solar
Bob A said,"
"18 months of having our Blue Raven Solar.. have had no problems.. love the savings on our power bill… even over the winter.. the panels dump snow as soon as we get a day or two of sun and it melts the snow.. like the walks and driveway .. the solar shovel does the drying and warming… we totally recommend Blue Raven Solar"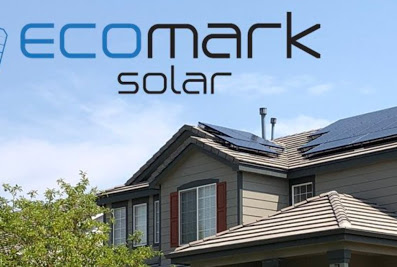 EcoMark Solar is a Colorado-based solar company that was established in 2010 with one goal in mind, helping their neighbors become energy independent. With their consistent contribution to making Coloradans energy independent, EcoMark Solar is now one of the largest solar company in Colorado. In the last four years, the company was nationally ranked and received several awards for its installation volume and expertise. They have a team of skilled professionals who design and install highly customized solar systems that ensure maximum return on investment within your budget. 
Estimated cost: $18,446 – $22,545

Google rating: 4.6
What People Say About EcoMark Solar
Ryan Otteson said,"
"Going solar was extremely easy with EcoMark Solar. They made the process painless and very straightforward. They were there along the WHOLE way; helping me resolve issues as they arose (permits from Xcel, insurance paperwork, etc) and answering all of my questions along the way. The future looks bright with my new solar panels from EcoMark Solar!"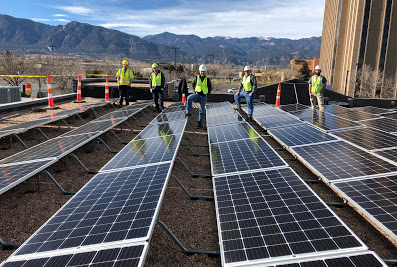 Sunlight Solar is a leading solar company based in Bend, Oregon, and has its offices in Colorado, Connecticut, and Massachusetts. With over 33 years of experience in the solar industry, Sunlight Solar has efficiently done more than 4000 solar installations in the country. They design each solar system with premium quality products and provide at affordable pricing. The best thing is their turn-key installations in which they take care of all permits, applications, and incentive paperwork, it makes the whole process hassle-free for the customers.
Location: 384 Garden of the Gods Rd #150, Colorado Springs, CO 80907

Estimated cost: $18,941 – $23,151

Google rating: N/A
What People Say About Sunlight Solar
Doug Morrow said,"
"Luke did a great job. Thank you."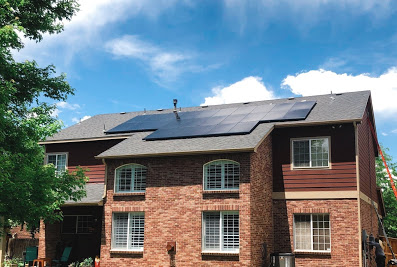 ION Solar is a full-service solar company that provides premium quality solar installations. They are among the Top 10 national solar installers so they provide guaranteed premium solar service where they handle everything from start to finish and outsource nothing. With a huge team of designers, surveyors, and installers they perform every step with preciseness and make switching to solar simple. They are NABCEP certified which gives the assurance of excellence.
Estimated cost: $19,542 – $23,884

Google rating: 3.8/5.0

Phone No.: +17203073938
What People Say About Ion Solar 
Noemi S said,"
"Many thanks to you guys for making the installation process a seamless one. It all happened so fast and I'm grateful."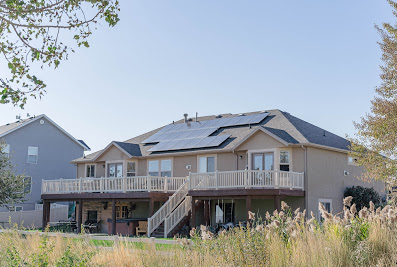 Solarise Solar is a Colorado based solar company founded around a commitment to offer benefits to all including customers, the environment, and employee. With their quality solar installation and exceptional customer service, this company has earned and maintained an A+ rating from Better Business Bureau. To date, they have installed more than 13,000 solar systems, considered a big achievement. Being a residential solar installer, they adhere to industry best practices in each phase of solar system installation. Their team maintains the highest standards of professionalism and actively listens and answers all queries with clarity and simplicity.
Estimated cost: $14,360 – $17,551

Google rating: 4.7/5.0

Phone No.: +17193153034
What People Say About Solarise Solar
Dax Larson said,"
All the members of Solarise Solar that we dealt with were professional and very helpful when we had questions. The process was very smooth from start to finish.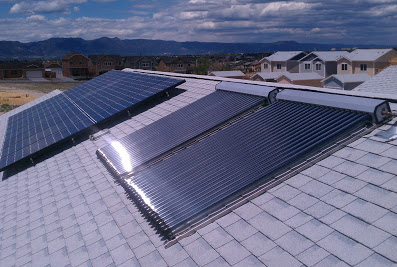 Bestway Mechanical is a one stop shop for renewable energy and plumbing solutions, founded in 2000. With over 20 years of experience, Bestway Mechanical provides expertly designed high efficiency solar systems that are capable of meeting unique energy needs. They handle a full range of services including plumbing, heating/cooling, radiant heat, and renewable energy including solar electricity, solar hot water, and geothermal energy. They perform everything from sales, design, to installation with accuracy. They are NABCEP certified solar company and also maintains an A+ rating from BBB. 
Estimated cost: $18,446 – $22,545

Google rating: 3.3/5.0

Phone No.: +17195990830
What People Say About Bestway Mechanical
Maggie F said,"
"Bestway Mechanical installed my solar panels 2 years ago and I have been a happy customer ever since. Brian and Christa have answered all my questions before, during, and after the installation, they provide accurate information in a timely professional manner. I am pleased to have "gone solar" and the decision to use Bestsway Mechanical."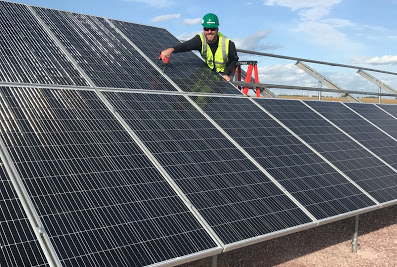 Aim High Solar is a veteran locally owned solar company based in Colorado Springs, CO, NABCEP certified, provides custom solar solutions to meet their customers' needs and budget. Each of their solar systems comes with a 10-year warranty, which means Aim High Solar covers your solar energy system for 10 years for any performance issue due to component failure or installation issues. They provide a full range of solar services whether you need a Grid-tied solar system, off-grid, roof-mounted or ground-mounted, they can do all that with excellence.
Location: Colorado Springs, CO

Estimated cost: $18,446 – $22,545

Phone No.: +1 719-992-3434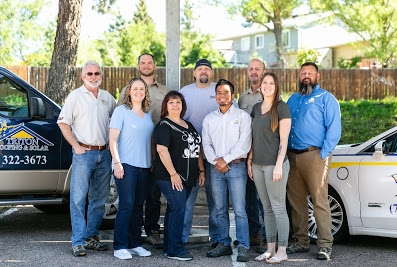 Triton Solar is a Colorado based one of the best solar companies with an experienced team of certified professionals who are committed to provide high-quality solar products, installations, and the best after-sale customer service. They are on a mission to improve lives with clean energy. With this efficient energy source, they ensure guaranteed savings on energy bills as well as reduced carbon footprint. 
Estimated cost: $18,446 – $22,545

Google rating: 5.0/5.0

Phone No.: +17194182192
What People Say About Triton Solar
Art said,"
"Great team with solid roofing experience that makes them invaluable for roof mount solar installations! Good communication throughout the process!"
14. Paradise Power Company
Paradise Power Company is a premier solar energy installer, founded in 1979. Since then the company is involved in developing, designing, and installing residential and commercial photovoltaic systems including Turn Key Photovoltaic Installation, Off-Grid & Energy Storage, EV Charging Station Installation, Kohler Generator Installation & Service. The company was founded and started in Taos, New Mexico and over the last 40 years, expanded from Taos to Southern Colorado, Santa Fe and Albuquerque.
Estimated cost: $18,000 – $22,000

Google rating: 5.0/5.0

Phone No.: +15053952244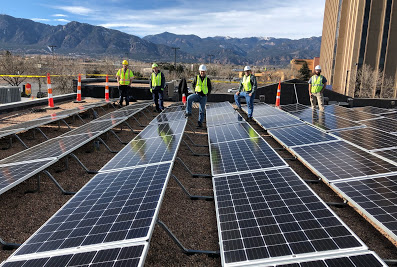 Powered by Sunlight Solar is a solar energy system installation provider based in Colorado Springs, CO. They are committed to provide 100% satisfaction for their all customized solar energy solutions. They start with complete guidance on how you can switch to solar with $0 out of pocket and ensure guaranteed savings from the first month of installation.
Location: Colorado Springs, CO

Estimated cost: $14,000 – $17,000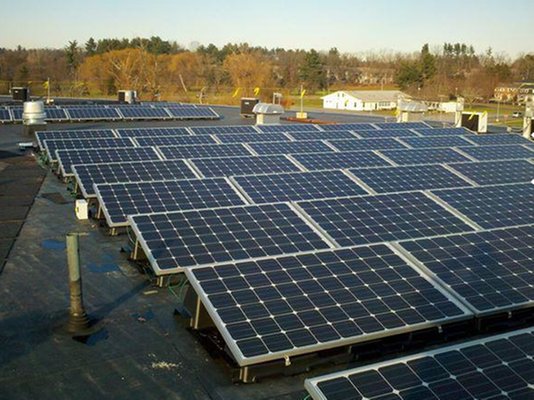 Tava Solar is a well-known solar company in Colorado, provides full-range solar installation services with an aim to provide high efficiency solar systems that not only save on electricity bills but also stand by the test of time. They use the latest technologies and premium quality solar products to design solar systems that endure and withstand wind damage, hail and snow. You can contact them for a free evaluation on how much you can save on your electricity bill by going solar.
Location: Colorado Springs, CO

Estimated cost: $14,000 – $17,000

Phone No.: +1 719-651-5780
17. Powur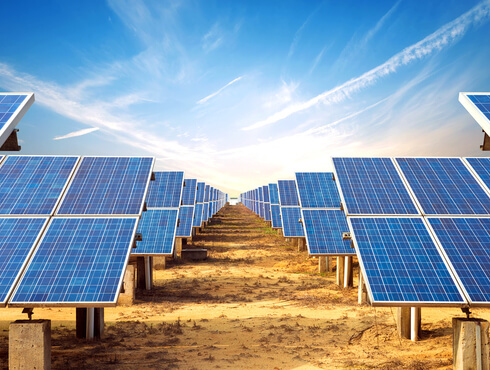 Powur is a renowned solar installation company that is listed among Inc. 1000 Fastest Growing Companies in America. With over 5000 solar system installations, Powur is the first company that is on a mission to offset 100% of the emissions from the solar manufacturing process. They are a BBB accredited solar company and also B-Corp certified which shows they know in and out of how solar system is developed, designed, and installed to make the maximum profit for you and for the environment.
Location: Colorado Springs, CO

Estimated cost: $14,360 – $17,552
What People Say About Powur
Jonathan B said,"
"Powur helped my own house and a few of my friends/family houses as well. The proposal was explained very well and I had designs in a few weeks and after permits approved the installation went very well. I am beyond happy I made the switch to solar in Southern California with COVID and getting the tax credit and 100 degree weather. Everyone should get off fossil fuels and switch to clean energy. 30yr warranty, best price and interest rate. thanks!"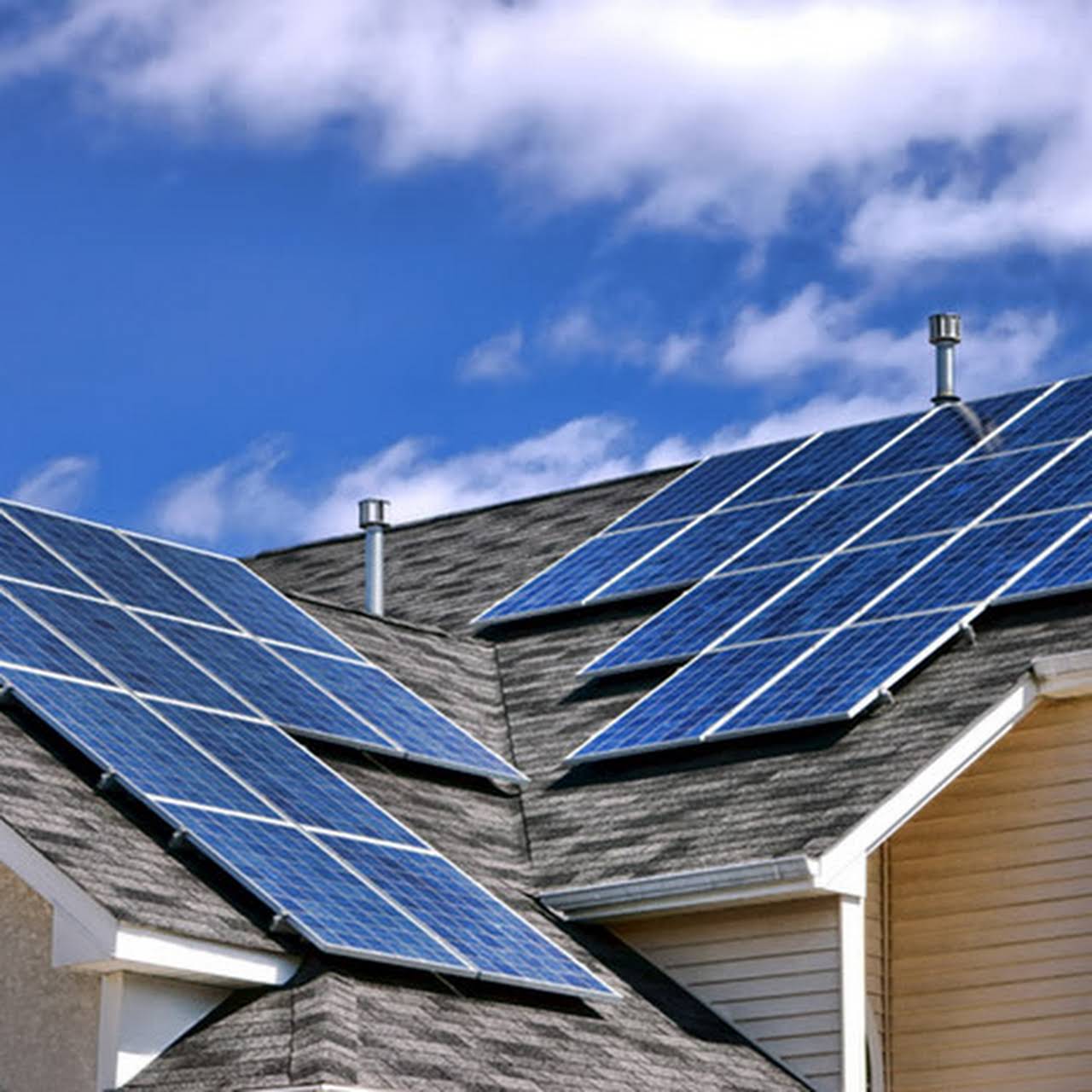 QE Solar is a full service solar energy solution provider based in Cranford, NJ, regularly operates a wide range of commercial and industrial solar systems including maintenance, testing, troubleshooting, and repair. They start each project with accurate planning, preparation, and technical assessment and provides you a solution that works with complete efficiency and ensures 100% satisfaction.
Estimated cost: $14,000 – $17,000

Phone No.: +18882870207
What People Say About QE Solar
THOMAS EDISON said,"
"We are like tenant farmers chopping down the fence around our house for fuel when we should be using Natures inexhaustible sources of energy — sun, wind and tide. . . . I'd put my money on the sun and solar energy. What a source of power! I hope we don't have to wait until oil and coal run out before we tackle that"
How does it works?
Your one stop solution for all solar energy needs in Colorado Springs CO.
#01.

Search for a Company

Search over 4000+ verified solar companies that match your criteria.

#02.

View Professional Profile

View professional introduction and read reviews from other customers.

#03.

Enjoy the Consultation

Connect with your professional booking an appointment, via call, email or visit!
Are you a Solar Panel Company?
Join Us to increase your online visibility. You'll have access to even more customers who are looking to solar energy service or consultation.
Learn more