Best Solar Companies In Chula Vista CA
Find & book appointment with best solar companies in Chula Vista CA near you.
Home / CA / Chula Vista CA / Solar Companies (20)
Best Solar Companies In Chula Vista CA
Found 20 Chula Vista CA solar companies. Sorting by reviews.
Looking for the Best Solar Company in Chula Vista California?
You've landed at the right place!
Here are 2021's Top 20 Best Solar Companies in Chula Vista, CA. We have curated this list after rigorous research and analysis performed strictly based on customer reviews and ratings.
Higher Solar Installation Potential in Chula Vista
More than 97% of roofs receive sufficient sunlight throughout the year. On average, each panel installed in Chula Vista receives 75% of the maximum annual sunlight in the county. If the entire 97% of buildings become solar powered, Chula Vista county will generate around 1.7 M MWh AC of electricity annually. If this happens, more than 450K metric tons of carbon dioxide emissions will be reduced which is equivalent to taking 95.2K cars off the road for 1 year. Imagine the future with these stats.
Currently, there are in total around 3.5K solar installations done in Chula Vista, and the count is still on. 
The average up-front cost of solar installation is $11,183 and after incentives, it comes down to around $8000. 
Your savings – $27,041 (20-years electricity cost without solar) – $11,004 (20 years cost with solar) = $16,037
Top 20 Best Solar Companies in Chula Vista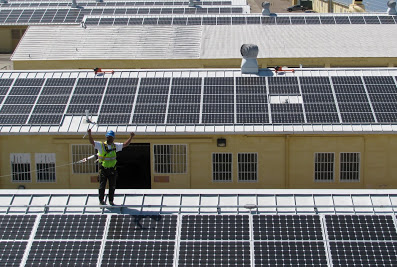 With over 2 decades of long experience in the solar, electrical, and roofing industry, EZ Solar & Electric provides top-notch full service residential and commercial solar systems and their installation infused with cutting-edge technologies which ensure maximum savings while keeping the investment as low as possible. This company is fully licensed, bonded, and insured and has done more than 40,000 solar panel installations, it shows how well-versed they are in providing the best clean energy solutions which meet customer demands while elevating the ROI.
Estimated cost: $9,161 – $11,197

Google rating: 4.9/5.0

Phone No.: +16198880878
What People Say About Family First Solar Electric
Felipe G. said,"
"I shopped different solar companies including Solar City and Sun Run and I find EZ Solar to have one of the best pricing. Sky who is the owner of the company is very friendly and accomodating. He also facilitated the installation of my solar panels since I told him that I am going on a vacation. He is in constant contact during the process which is very reassuring. I had a good experience with EZ Solar and I would recommend it to anyone."
Sunline Energy is a globally recognized solar company based in San Diego, CA. This company has a decade of experience in installing first-class solar systems that guarantee higher ROI. With over 5000 satisfied solar customers, this is the company that has got a maximum 5-Star rating at Yelp. In the year 2019, Sunshine Energy was ranked #21 in the list of the World's Top Solar Rooftop Contractors. They come with very genuine pricing and yet deliver a full range of high quality solar services.
Estimated cost: $9,161 – $11,197

Google rating: 4.7/5.0

Phone No.:
What People Say About Sunline Energy
John Mattson said,"
"had a difficult start, hard to get in contact with each other, but thanks to the installer were able to finally get in contact with Mick, and the issues I had with materials being leftover was resolved. the installers were quick, efficient, and extremely professional.
only took 4.5 hours to install 19 panels on our roof, and the power was only cut off for about 5 minutes. could not be more thrilled with the outcome.
Mick and his team are great people.  thank you for your help"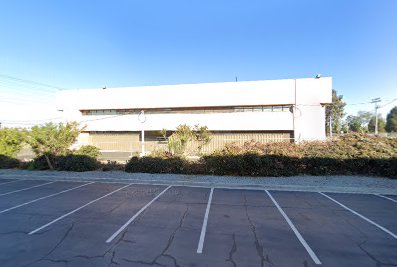 Since 2015, Omneco Solar has been providing custom Solar PV systems designed for commercial and residential energy use. With its commitment to provide cost-effective quality green energy solutions, it is continuously growing with increased recognization in the county.
Location: 610 Bay Blvd, Chula Vista, CA 91910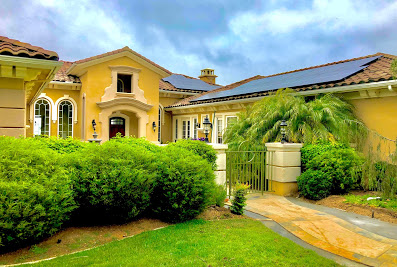 Family First Solar Electric is a most trusted solar installer based in Chula Vista, California. With over 25 years of workmanship, this company provides a full range of solar services from Solar PV system installation to PV system repair including the grid-tied solar system, ground-mounted solar system, EV charging station, meter service, solar roof installation and repair and more. They are known for their integrity and commitment to provide excellent service. They have a team of very knowledgeable and professional solar experts who knows how to make things right to get the maximum advantage with the least investment.
Location: Chula Vista, California

Estimated cost: $11000

Phone No.: +16198876527
What People Say About Family First Solar Electric
Max H. said,"
"These guys were great! They installed my solar panels and upgraded my main electric panel that has a very complicated relationship with a backup generator. Anthony was truly professional and his expertise in his trade is a remarkable A+++. The crew worked hard in heat, wind and rain to get the job done in time and took care of all the government inspections and SDGE coordination. I was very impressed with their attention to details and maintaining a clean safe work area. They left the place cleaner than they found it. Their pricing was very competitive. Even against the bio boys like Tesla. I highly recommend these guys for solar and any electric work around the house. These guys are real pros and are the real deal!!! Thanks Anthony. Keep up the great work."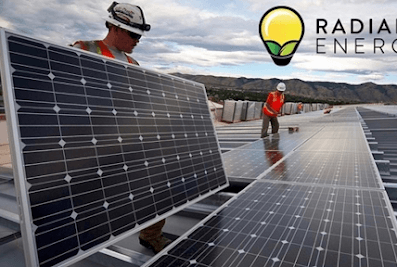 Radiant Energy is a leading solar company located in Chula Vista, CA, has successfully installed more than 2342 solar systems across California. This company is backed with 15 years of combined experience in providing the most sophisticated and customized solar solutions. With over 172 highly experienced, dedicated, and specialized technicians, the company is committed to providing complete peace of mind while reducing your energy cost massively. This company provides immediate savings with its $ 0 downpayment + $ 0 cost per installation scheme. To make going solar affordable, they give you multiple financing options to buy their solar products.
Location: Chula Vista, CA

Estimated cost: $10,000 – $11000

Phone No.: +16199857145
What People Say About Radiant Energy
Huerta said,"
"What really struck me was how honest and straightforward they were. Everything was very easy and the panels were on the ceiling in less than a month! "

N&V Sunbright Group is California's leading solar installer provides the highest saving-oriented residential and commercial solar installations with utmost quality. With their systematic approach, best solutions, and step-by-step guidance, they make going solar super easy. They create personalized and customized system designs to meet the unique needs of customers while keeping highly competitive pricing. With over 25 years of experience in providing solar and electrical services, N&V Sunbright Group is committed to provide world-class high-performing solar products that are cost-effective and meet strict quality standards of the industry. They are licensed, bonded, and insured and partnered with the leaders of the solar industry including Panasonic, LG, and SolarWorld.
Location: California

Estimated cost: $10,000 – $11000

Google Rating: 3.7/5.0

Phone No.: +1 619-762-2128
What People Say About N&V Sunbright Group
Jorge Hernandez said,"
"The best customer service and my solar system works great. I got a lot of saves in my bills."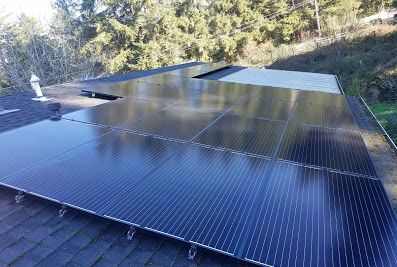 Enerev Solar is a BBB accredited company, provides best-in-class solar system installations with highly flexible financing plans. They are well-versed in providing customized solar-plus battery solutions to make you 100% energy independent. They have tremendous capability to design and implement unique clean energy solutions that save the earth as well as your money. In the last 20 years of experience, Enerev Solar has made more than 9,000 solar installations with full customer satisfaction. This fairly demonstrates the caliber and expertise they have gained over years in the field of solar energy. 
Estimated cost: $11000

Google Rating: 5.0/5.0

Phone No.: +16197373773
What People Say About Enerev Solar
Bill Morton said,"
"I am extremely pleased with the service I received from Enerev; They were very courteous, and very honest. You will only have to deal with one company. They also are very available when you need them. They answered all my questions and gave me many good options. Thank you for your help"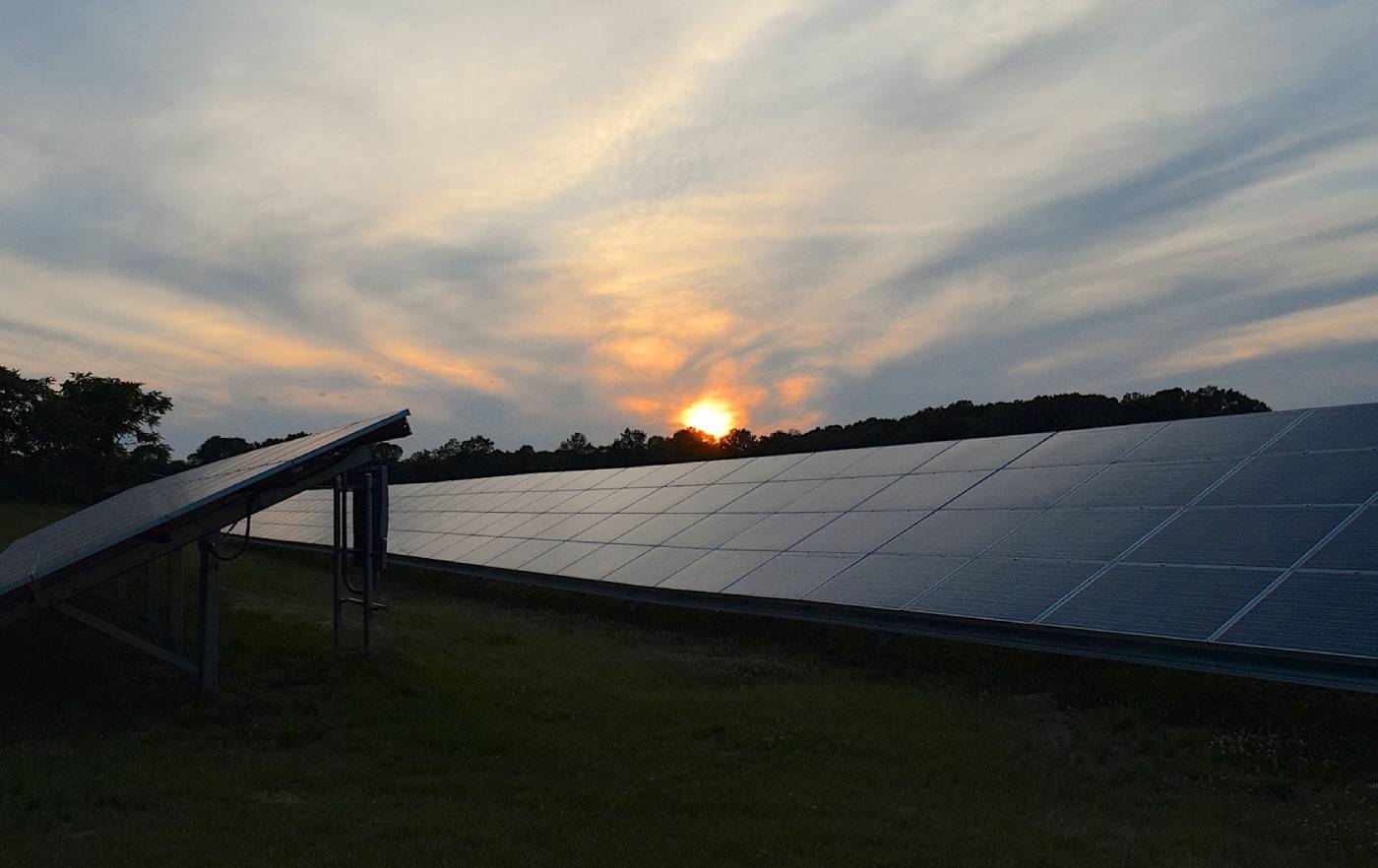 Smart Energy Today is one of the most successful solar companies in North America, serving the people and businesses with their efficient green energy solutions. Their service network is well established in 31 states, consistently growing since 2015. With their thousands of satisfied customers, they are being recognized as a highly rated trustworthy solar installer in the whole of North America. This company uses all durable and high-performing energy-efficient products that guarantee to make your home and business more energy-efficient which saves you money as well as reduces the carbon footprint on the earth.
Location: 1001 Cooper Point Rd SW, Suite 140-290
Olympia, WA 9850

Estimated cost: $21,976 – $26,860

Phone No.: +1 702-972-1032
What People Say About Smart Energy Today
Joanne O. said,"
"I was very impressed with the courtesy and professionalism of the salesperson and the two men who installed the insulation. They answered all my questions and kept me informed regarding the installation process. My home is much warmer and I am looking forward to the reduced cost of energy consumed. Thank You very much!"
9. Sunrun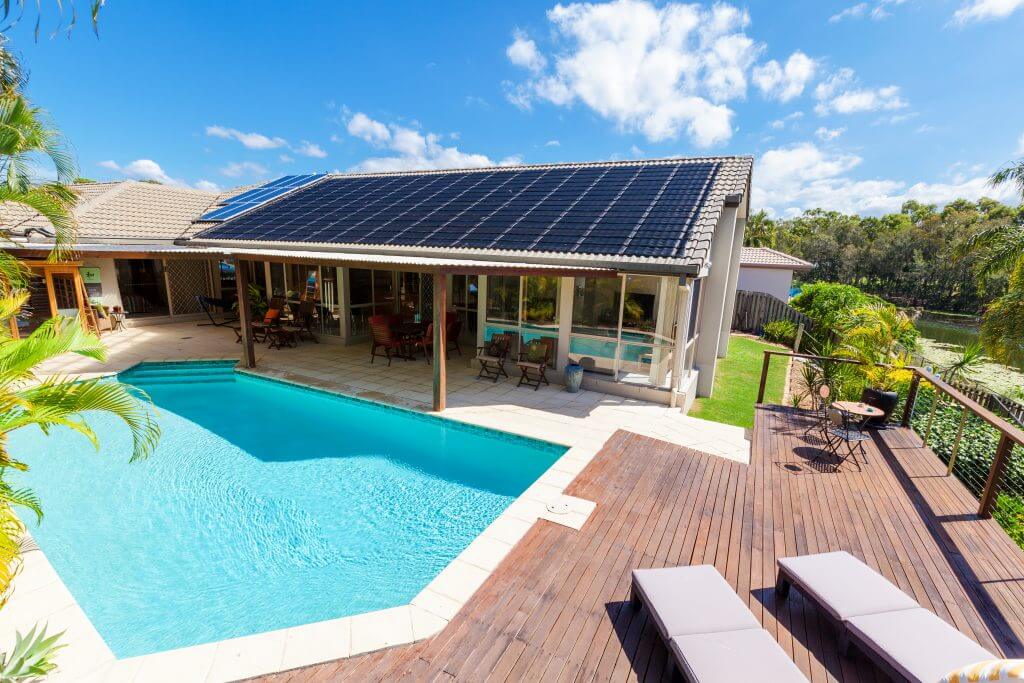 Sunrun is a privately family owned solar company based in San Francisco CA. With their virtual consultation, they start with proper evaluation of solar power system installation for your home or business and lets you know the facts about the probable outcomes and savings. They come with the best solar plans that easily fit in your budget and gives you no stress with a 0 down payment scheme. With 0 down payment and complete peace of mind, they reduce your electricity cost from day 1. 
Location: San Francisco CA

Estimated cost: $9,161 – $11,197
What People Say About Sunrun
Carrian Family said,"
"Sunrun made it 100% simple to switch to clean energy. We were 100% satisfied with the outcome and would encourage anybody to get it!"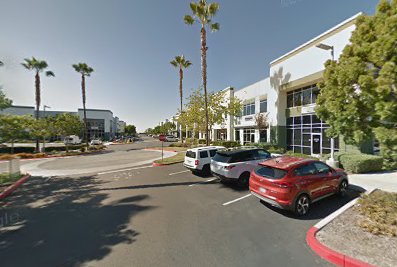 VIGA Energy Partners, LLC. is a privately owned solar company, founded in 2013. Since then, this company takes care of the initial and pre-development phases of renewable energy projects where it does everything from planning, executing, and managing different aspects of green energy solutions. The key purpose of this solar company is to capitalize on the latest green energy market opportunities with the main focus on Front-end Pre-development process.
Estimated cost: $9,161 – $11,197

Phone No.: +16199471620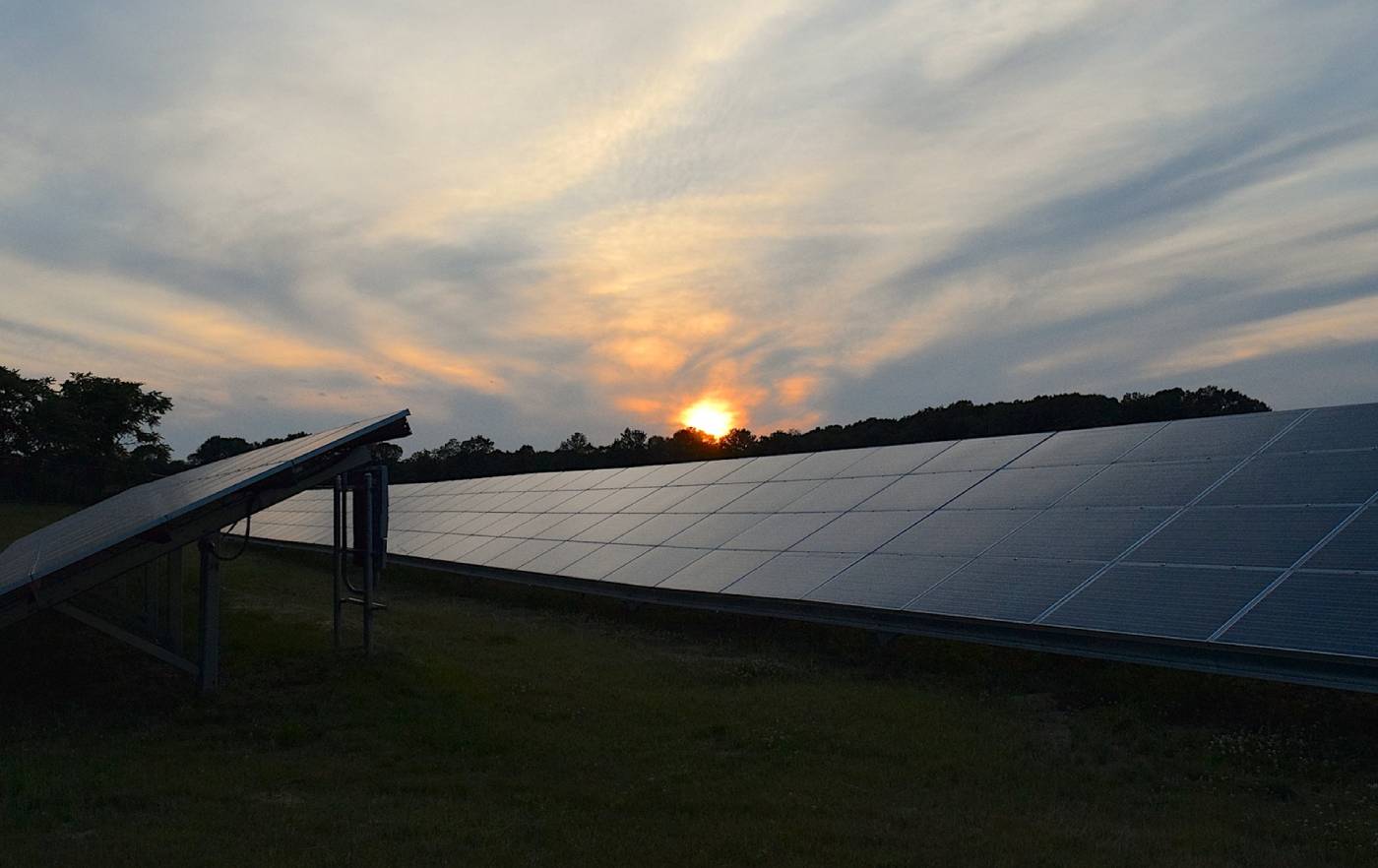 Wright Renewable Energy is a leading solar company based in Spring Valley, California, that exclusively focuses on the efficient use of green energy. They design energy solutions to meet individual energy needs be it is a home or a business. They execute the whole solar installation process step by step to achieve maximum success in saving the planet as well as your electricity expenditure. With no money down and no upfront cost, this company makes going solar as simple as possible. No hidden cost and with complete transparency, they perform the job from start to finish.
Estimated cost: $9,161 – $11,197

Phone No.: +16198326971
How does it works?
Your one stop solution for all solar energy needs in Chula Vista CA.
#01.

Search for a Company

Search over 4000+ verified solar companies that match your criteria.

#02.

View Professional Profile

View professional introduction and read reviews from other customers.

#03.

Enjoy the Consultation

Connect with your professional booking an appointment, via call, email or visit!
Are you a Solar Panel Company?
Join Us to increase your online visibility. You'll have access to even more customers who are looking to solar energy service or consultation.
Learn more