Best Solar Companies In Dallas TX
Found 5 Dallas TX solar companies. Sorting by reviews.
Looking for the Best Solar Company in Dallas Texas?
Sun Solar Company put forward the Top 4 Best Solar Companies in Dallas Texas to make the best match between the solar shoppers and the high quality solar installers in the city. 
At Sun Solar Company, we ensure each of the listed solar installers is well evaluated based on their certification, experience, licensing, and customer reviews and ratings. The given list is regularly updated based on the latest reviews. 
This Dallas city of Texas receives 234 days of sunshine in a year that is enough to generate the amount of electricity you need. With over 236K total viable roofs for solar energy production and total of 556 existing solar system installations, this city is absolutely suitable for solar system installation that will give guaranteed savings for many generations to come. 
If you're searching for the Best Solar Company in Dallas TX near you, then check out this list prepared by experts.
Top 4 Best Solar Companies in Dallas TX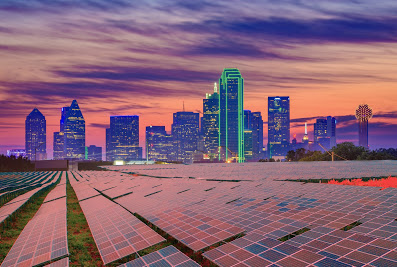 Being the No. 1 commercial solar developer in Texas and a top solar developer in the United States, O3 Energy provides clean energy solutions and services to residential and commercial properties as well as non-profit organizations. They offer turn-key solutions including everything from design, development, installation, operation, and maintenance while focusing on value, safety, and sustainability. 
Estimated cost: $14,635 – $17,887

Google rating: 4.1/5.0

Phone No.: +18889992902
What People Say About O3 Energy
Edward C. Myers said,"
"Before we chose O3 Energy, we called multiple companies to compare pricing, warranty, etc.  In the end, O3 Energy just seemed like the right fit for us.  The initial process was easy to understand, and they were quick to get us an install date.  Their team was very professional throughout the entire process."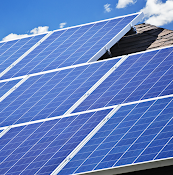 Diversified Solar Solutions of Dallas, TX, is a woman-owned NABCEP certified solar installer. They specialize in customized solar systems design and installation of grid-connected photovoltaic systems for the North Texas area. They are also an authorized dealer for SolarWorld and Suniva, America's leading solar manufacturers.
Estimated cost: $14,635 – $17,887

Google rating: 2.6/5.0

Phone No.: +12143505095
What People Say About Diversified Solar Solutions, LLC
Mario Ozuna said,"
"This place is Great…. very professional,  and do great work. I would refer them to everyone."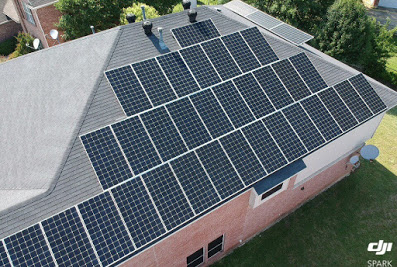 SOLAR SME is one of the fastest growing solar companies located in Duncanville, TX. Being the industry leader, this company has been providing the most innovative and affordable solar solutions since 2014, to ensure the energy abundance future for both people and businesses. Their solar systems are extremely solid designed with advanced technology to withstand environmental threats which require very little to no maintenance. 
Estimated cost: $14,635 – $17,887

Google rating: 4.4/5.0

Phone No.: +18326262337
What People Say About SOLAR SME, INC.
Miguel Lorenzo said,"
"The process was very straightforward. Steve walked me through everything and responded to all my emails the same day I sent them. He kept me informed of the progress every step of the way. The installation went great. I recommend them if you're considering solar panels."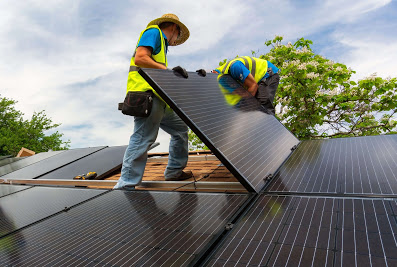 Kosmos Solar specializes in offering reliable, affordable, and clean energy solutions with their top-notch solar panel installations coupled with top-quality products and services. They design a variety of solar panels to suit home and commercial properties. Since their inception, they have grown remarkably, both in size and reputation, which has further strengthened them to fulfill the energy requirements of people and businesses in Dallas and beyond in a more efficient manner.
Location: 17762 Preston Rd #222, Dallas, TX 75252

Estimated cost: $14,635 – $17,887

Google rating: 5.0/5.0

Phone No.: 817-835-7397
What People Say About Kosmos Solar
Thomas Joseph said,"
"Highly recommend this solar company. My solar panels looks great and still produces great power. They don't blow smoke. I really like theirs after sale service. After all, this is my lifetime investment."
How does it works?
Your one stop solution for all solar energy needs in Dallas TX.
#01.

Search for a Company

Search over 4000+ verified solar companies that match your criteria.

#02.

View Professional Profile

View professional introduction and read reviews from other customers.

#03.

Enjoy the Consultation

Connect with your professional booking an appointment, via call, email or visit!
Are you a Solar Panel Company?
Join Us to increase your online visibility. You'll have access to even more customers who are looking to solar energy service or consultation.
Learn more