Best Solar Companies In San Antonio TX
Find & book appointment with best solar companies in San Antonio TX near you.
Home / TX / San Antonio TX / Solar Companies (22)
Best Solar Companies In San Antonio TX
Found 22 San Antonio TX solar companies. Sorting by reviews.
Looking for the Best Solar Company in San Antonio TX?
We have enlisted Top 22 Best Solar Companies in San Antonio TX, get free quotes, compare prices and hire the one that best suits your needs and budget.
At Sun Solar Company, each of the listed solar installers is thoroughly scrutinized based on their certification, experience, licensing, and customer reviews and ratings. Our list of best solar installers is updated regularly based on the latest reviews to help you get only the best solar company near you. 
As of April 2021, the average cost of solar panels in San Antonio TX is $2.58/W. For a 6kW solar system, the average cost will be around $15,480. After claiming the 26% federal solar tax credit, the cost will reduce to $11,456. The average payback period in San Antonio TX is 8 to 10 years. Because the solar system comes with a warranty of up to 25 years, you will make huge savings over the period of 25 years. 
A city like San Antonio receives 220 days of sunshine that is sufficient to meet your energy needs. With over 1.2K total viable roofs for solar energy production, the city of San Antonio becomes highly favorable for solar energy production. 
If you're searching for the Best Solar Company in San Antonio, TX near you, then stop by here and check out this list.
Top 22 Best Solar Companies in San Antonio TX in 2021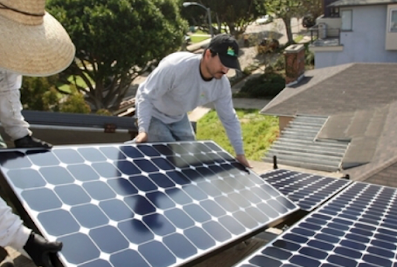 Solar & LED Source SA is a full-service electrical contractor based in San Antonio, TX. They specialize in lighting efficiency upgrades, solar energy, and all range of electrical services for commercial and residential needs. Their main objective is to upgrade each home to green clean energy with energy saving audits, lighting design, installation, project management service. They can design and handle any size of the project you need.
Estimated cost: $11,000 – $15,000

Google rating: 5.0/5.0

Phone No.: +12105603837
What People Say About LED Source SA
Don Griffith said,"
"Excellent work. Very reliable. Extremely happy with our new lighting. We will use them again in another building."
Solar Electric Texas is a local solar panel company in San Antonio, provides top-notch solar energy solutions for homes and businesses in Texas at competitive prices. They are NABCEP certified and fully licensed, bonded, and insured, so high quality service is guaranteed. With over 50 yrs of experience in solar power, they have turned over a thousand homes into a solar-powered homes in a seamless manner. The actual cost of solar system installation has decreased significantly local, federal, and CPS home solar rebates. 
Estimated cost: $14,635 – $17,887

Google rating: 4.7/5.0

Phone No.: +12108024222
What People Say About Solar Electric Texas
Ben Bowman said,"
"Had an A+ experience with my install by Solar Electric Texas over the weekend. A strong, self-sufficient crew showed up on Saturday morning and had completed the installation by early afternoon.
Joel, Carlos, David, and Marcaux were awesome! I am an architect and pretty opinionated about things like conduit runs and other details- I am used to reviewing compliance and workmanship on this kind of stuff and the guys nailed it. The office and sales staff has also been excellent throughout the process. Definitely looking forward to working with Solar Electric Texas again."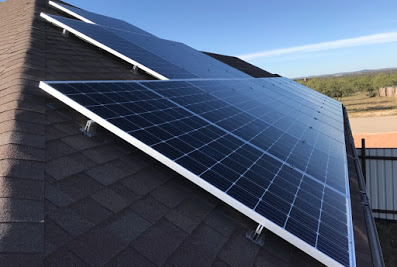 South Texas Solar Systems, Inc. is a full- service solar company founded in 2007. With over 11 years of experience, they provide high-efficiency solar energy solutions for residential and commercial applications, taking care of everything from top to bottom installation. They cover a wide service area from Austin, San Antonio, Laredo, Corpus Christi, McAllen, Brownsville, and Eagle Pass. They have successfully completed more than 900 solar projects and still count is on. 
Estimated cost: $14,635 – $17,887

Google rating: 3.9/5.0

Phone No.: +12107965616
What People Say About South Texas Solar Systems
Arlene Moreno said,"
"Nathan came into our home today and was very thorough about the solar panel process. Was able to help us and my mother-in-law as well. Very helpful and informative. Very pleased with the service provided."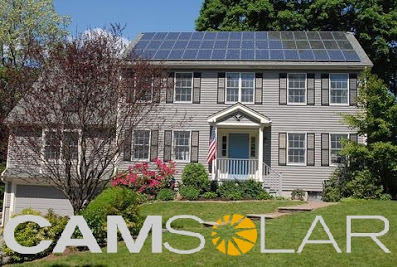 Since CAM Solar was founded in San Antonio, Texas in 2009, they have been providing the smartest solar-engineered solutions that are as right for their customers as they are for the environment. With a decade of experience, the company has helped thousands of businesses and homeowners achieve energy independence.
Estimated cost: $18,446 – $22,545

Google rating: 4.3/5.0

Phone No.: +12104054573
What People Say About CAM Solar
Ivan Villalobos said,"
"I had the most positive experience with CAM Solar, beginning with their knowledgeable salesperson who listened to my concerns and goals and was able to recommend a system that met all of my requirements. The installation crew was super quick and careful during the install. I highly recommend CAM Solar for your solar or battery installation."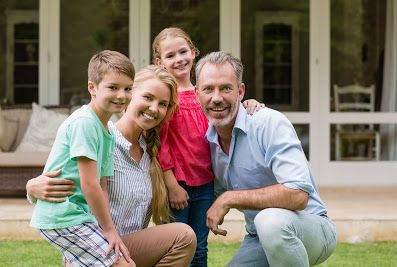 TriSMART Solar is one of the highest reviewed local solar panel installer, based in San Antonio. They are committed to providing the highest level of quality in solar panels at affordable pricing. With their highly experienced NABCEP qualified installers, they take care of everything from HOA's and Permits to complete installations. To date, they have completed more than thousands of solar system installations with complete customer satisfaction. With their SMART support and SMART monitoring, they keep monitoring their all solar installations to ensure maximum efficiency.
Estimated cost: $14,635 – $17,887

Google rating: 4.6/5.0

Phone No.: +12106222805
What People Say About TriSMART Solar
Bryce Weathersby said,"
"Great Solar Company to work with. The installation crew was quick and great support from the salesman. Highly recommended!! Cannot say enough good stuff about the company. Happy to speak to anyone considering using TriSMART Solar!"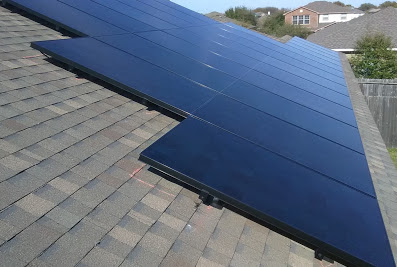 Freedom Solar is the largest residential solar installer based in Austin as well as in San Antonio, Irving, Houston, and Colorado Springs. Since 2007, Freedom Solar has been empowering people and businesses to get clean and affordable green energy to improve the health of the planet as well as save you money on electricity bills. Over the decades of experience, Freedom Solar has gained enough expertise in solar panel installation including off-grid solar power, ground-mount solar energy systems, solar carports, and more. Freedom Solar is partnered with SunPower to provide you most advanced solar technology.
Estimated cost: $14,635 – $17,887

Google rating: 4.9/5.0

Phone No.: +12103612883
What People Say About Freedom Solar
Norm Jackie Hicks said,"
"Our experience with Freedom Solar was extraordinary.  Of particular note, Logan Dunne is by far so extremely professional.  He guided us through every step of the way making it simple and easy.  He has continued to assist us with any questions we had even after the system was completed.  We are indeed grateful for all of his help.  We highly recommend."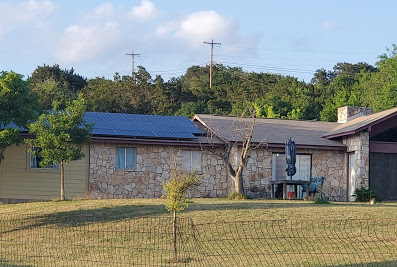 Sunpro Solar is a trusted and one of the leading solar power providers in the Gulf Coast and Southeast region, founded in 2008. With their well-structured process, they make going solar easy, fun, and affordable while saving you money as well as protecting the earth from carbon emissions. Sunpro Solar was ranked as #5 Top Residential Solar Installer in the United States by Solar Power World in 2020. This company is also the largest residential solar installer in the state of Texas.
Estimated cost: $18,039 – $22,047

Google rating: 4.7/5.0

Phone No.: +12102455721
What People Say About Sunpro Solar
Chris Knight said,"
"Great service and execution in installing and following up during the whole process. The people at SUNPRO have all been a pleasure to be involved with. I have recommended to most of my friends and have several visit to see the layout."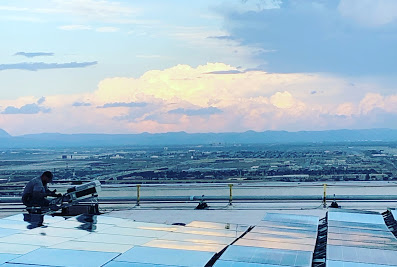 Solar Service is a trusted Texas-based solar company that provides solar panel cleaning and maintenance service for residential and commercial solar systems to keep your solar running for the long haul. They are fully insured and licensed and maintain the highest standards of quality and support. With their solar panel cleanings, solar panel repairs, and regular solar panel maintenance, they help save thousands of dollars by avoiding major future repairs. They have served more than 1,000 solar owners across the state of Texas.
Estimated cost: $14,000 – $17,000

Google rating: 5.0/5.0

Phone No.: +12103432822
What People Say About Solar Service
Teresa Humphrey said,"
"If you are looking for a solar company that goes above and beyond look no further than Solar Service. After calling multiple companies Solar Service was the only outfit to call back. Harrison took the time to listen to all of my frustrations and helped me understand our system. The fellas that came out Justice, Dillon, and Aiden were well informed, courteous, and talked me through each step. Great team of professionals. I felt valued as a customer and will continue to use Solar Service for all of our Solar needs. Thanks, y'all for the typical Texas graciousness that seems to be lacking lately.
Teresa & Chuck"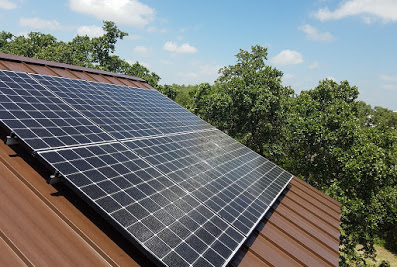 Alba Energy is the premier and top-rated solar company in San Antonio, Texas, created by a group of solar industry professionals in the year 2013. Since then, the company has been powering homes and businesses with solar energy at zero upfront cost. They have an in-house team of expert installers who perform a comprehensive assessments for your solar needs and design a customized solution to meet your particular energy needs. With their smart financing program, they make going solar more affordable for everyone in Texas.
Estimated cost: $14,635 – $17,887

Google rating: 4.8/5.0

Phone No.: +12105710311
What People Say About Alba Energy of San Antonio
Jose E. Hernandez said,"
"Great solar company to work with! Great customer service and very trustworthy. The panels are seamless and look very clean on the roof, additionally, I'm going to very much enjoy all the money that's going to be saved on my utility bill! The whole process was completely stress free and if there was ever any issues with anything, they were ironed out without me having to worry about it. If you're going to go solar, USE THIS COMPANY!"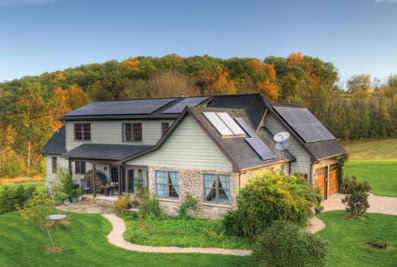 American Sentry Solar was established in 2009 as a part of American Design & Build. Since then, they have installed solar panels on thousands of homes in Maryland, Delaware, and Texas. They have NABCEP certified solar installers paired with the top roofing specialists who offer the highest quality solar energy solutions. They provide homeowners with an option to own their solar panels, so they can save on electricity bills for the entire life and take benefit from government incentive plans. 
Location: San Antonio, TX

Estimated cost: $18,518 – $22,633

Google rating: 4.2/5.0

Phone No.: +18008230555
What People Say About American Sentry Solar
Mo Cuevas said,"
"These folks were wonderful to work with. They were efficient and met with us on our schedule, making sure we were happy with our system. It has been a few months and our electric bill has been significantly lower. I'm so happy we used them. They were knowledgeable, respectful, available, and very pleasant to work with. Go with these guys, they're great!"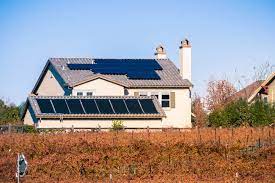 Go Solar is one of the best full-service solar companies, empowering people by making them energy independent. They have provided over 4 million hours of extra light for Uganda school children and also share the equivalent of your solar array to an Uganda family through Go Solar International. With their turnkey solar solution, they handle everything from design, financing, permitting, installation, and also tax incentive documentation.  
Location: 2556 Boardwalk St, San Antonio, TX 78217

Estimated cost: $19,542 – $23,884

Google rating: N/A
What People Say About Go Solar
Wayne Sumner said,"
"We're just really pleased with the result of working with Go Solar."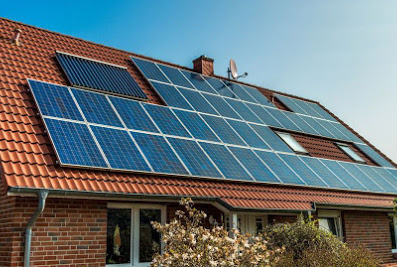 IES Texas Solar – being the Premier San Antonio Texas Solar Power Installation Company, they offer exclusive solar products with highly expert installation service for residential and commercial solar energy systems for San Antonio and the surrounding areas. They specialize in a full range of solar systems including home solar panel systems, commercial solar panels systems, or an off-grid solar power system. With their best-in-class workmanship, they help homeowners cut down their electricity bills massively.
Estimated cost: $14,635 – $17,887

Google rating: 4.7/5.0

Phone No.: +12106518294
What People Say About IES Texas Solar
Alicia Mills said,"
"Such a great company!   They had installed the solar on the roof of the house we moved into and helped us with our metering issues at NO COST! Even though we weren't the purchasers.
So of course when we moved and put up our own, we had to use them. Did not disappoint.  Super professional, responsive, and installed a great product.
Definitely call them if you are looking to install solar panels."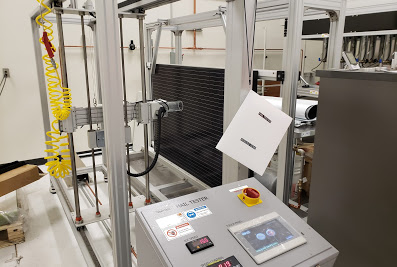 Mission Solar Energy as a leader in the solar industry, manufactures American high quality solar modules that are well tested and certified ensures best-in-class reliability and excellent power output over the long term. Their headquarters is in San Antonio from where they deploy their modules to various Government projects as well as residential and commercial properties. They are also a member of OCI Company Ltd which offers more than 50-year of financial stability and corporate excellence, provides a fully integrated system for utility scale and distributed generation projects.
Estimated cost: $14,635 – $17,887

Google rating: 4.0/5.0

Phone No.: +12105318600
What People Say About Mission Solar Energy LLC
Forrest Kiser said,"
"Amazing customer service.  Satisfied beyond my expectations, with the AMAZING team that was always just a message away from any questions I've had along the way.  Can't wait to work way more with Mission solar in the future."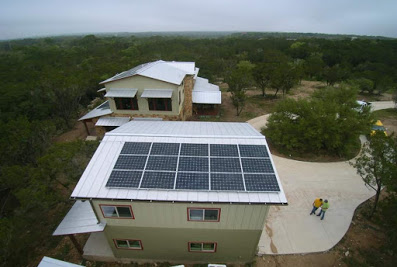 Smartworld Energy is a family-owned solar company based in San Antonio, TX. Their dexterity in solar installation ensures a highly efficient solar energy solution that produces excellent power output over several decades. As trustworthy solar experts, they make going solar simple and affordable at the same time.  When you work with them, they explain to you the in and out of solar energy before starting the actual system installation. 
Estimated cost: $14,635 – $17,887

Google rating: 5.0/5.0

Phone No.: +12108535656
What People Say About Smartworld Energy
Aurora Yanez said,"
"Excellent professionalism during solar panel installation. They handled all parts of the documentation process with CPS. They answered all our questions and left a clean work area when they completed the work. Highly recommend them."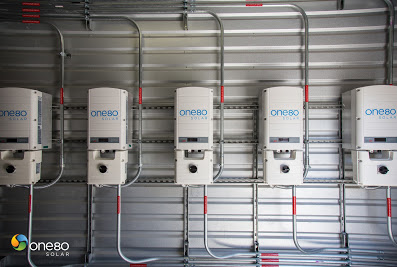 One80 Solar as a Premier solar energy firm dedicated to providing innovative commercial and residential solar energy solutions using best-in-class products with committed world-class customer support. The uniqueness of this company is that they value customer relationships like a small company and have professionalism like a large company that is rare to find in any company. With every project, they focus on minimizing site impact and execute entire installation as quickly as possible.
Estimated cost: $9,161 – $11,197

Google rating: 5.0/5.0

Phone No.: +12108027428
What People Say About One80 Solar
Patrick Aelvoet said,"
"Great to work with.  Communicated very well throughout the whole process and completed the project on time as promised."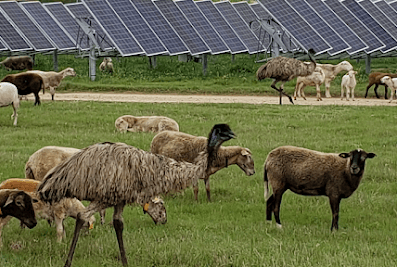 OCI Solar Power is a solar company headquartered in San Antonio, Texas, established in 2011. They design develop, manufactures, and finances solar PV systems with special distinction in utility and distributed generation solar projects. Over this long period, they have designed, developed, and constructed 500 MW solar systems. OCI Enterprises Inc. is the parent company of OCI Solar Power which is one of the four largest manufacturers of polysilicon, the raw material for solar cells, in the world.
Estimated cost: $9,161 – $11,197

Phone No.: +12104533100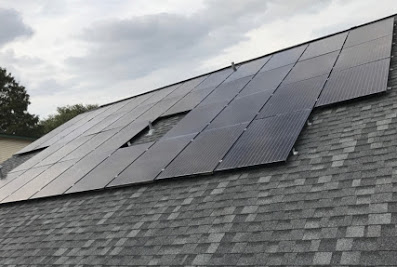 Soleil Energy as a Texas best solar company has installed more than 500 residential solar systems since its inception. Their highly experienced and NABCEP certified team ensures a smooth and easy transition to solar power. They provide specialized solar installations and repair and help their community to become energy independent. With their upfront and honest pricing combined with a 10-year warranty on all installations, they provide 100% free monitoring throughout its entire life-cycle. 
Estimated cost: $14,635 – $17,887

Google rating: 5.0/5.0

Phone No.: +12102558825
What People Say About Soleil Energy Solutions LLC
Timmerman said,"
"Professional, honest, and personable. Family team. Minority owned here in San Antonio. Wonderful experience from start to finish on our project! They didn't nickel-and-dime us as other companies tried to. Not only were they knowledgeable about residential solar and various solar products, but they also repaired and fixed the many errors of the company that initially installed our system. In a world of dying customer service, I can guarantee you excellent customer service with this team!"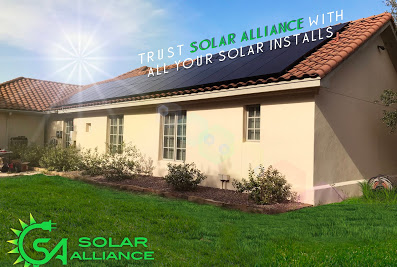 Solar Alliance Tx is a leading solar company, headquartered in San Antonio, Texas. They have a small yet dedicated team of solar experts who provides best-in-class solar energy solutions and ensures 100% customer satisfaction for each of their projects. With their systematic and structured process, they ensure you have a smooth and wonderful experience during the entire solar power installation.
Estimated cost: $14,635 – $17,887

Google rating: 4.4/5.0

Phone No.: +12109512072
What People Say About Solar Alliance Tx
Max Burda said,"
"Communication and transparency are of great importance to me. If I could give this company  6 stars I would. The entire staff at Solar Alliance was very attentive and responsive to all my questions and made my installation experience very pleasant. I have already recommended 2 work colleagues to Cory and will continue to do so.
I hope this helps his future clients make the right decision to choose Solar Alliance.
Thank you for all your efforts in providing me a solution that is already saving me money."
Go Smart Solar is one of the leading solar installers based in San Antonio, TX. They are dedicated to drive the rapid adoption of solar. With their in-depth knowledge and experience, they help you make an informed decisions about choosing solar energy solutions. 
Estimated cost: $14,635 – $17,887

Google rating: 4.8/5.0
What People Say About Go Smart Solar
Paul Schloemer said,"
"GoSmart made the whole process of installing Solar Panels on our home very simple. They did the measurements and sent them to various installation companies for bid (instead of multiple companies duplicating efforts) and pursued the greatest rebate possible from the power company. Solar was something we'd talked about doing for some time, but once GoSmart was involved, the project really got off the ground. Good people and a good experience."
How does it works?
Your one stop solution for all solar energy needs in San Antonio TX.
#01.

Search for a Company

Search over 4000+ verified solar companies that match your criteria.

#02.

View Professional Profile

View professional introduction and read reviews from other customers.

#03.

Enjoy the Consultation

Connect with your professional booking an appointment, via call, email or visit!
Are you a Solar Panel Company?
Join Us to increase your online visibility. You'll have access to even more customers who are looking to solar energy service or consultation.
Learn more