Best Solar Companies In Austin TX
Found 12 Austin TX solar companies. Sorting by reviews.
Looking for the Best Solar Company in Austin TX?
Sun Solar Company put forward the Top 10 Best Solar Companies in Austin TX to make the best match between the solar shoppers and the high quality solar installers in the city. 
At Sun Solar Company, we ensure each of the listed solar installers is well evaluated based on their certification, experience, licensing, and customer reviews and ratings. The given list is regularly updated based on the latest reviews. 
This Austin city of Texas receives 228 days of sunshine in a year that is enough to generate the amount of electricity you need. With over 189K total viable roofs for solar energy production and a total 2K existing solar system installations, this city is absolutely suitable for solar system installation that will give guaranteed savings for many generations to come. 
If you're searching for the Best Solar Company in Austin TX near you, then check out this list prepared by experts.
Top 10 Best Solar Companies in Austin TX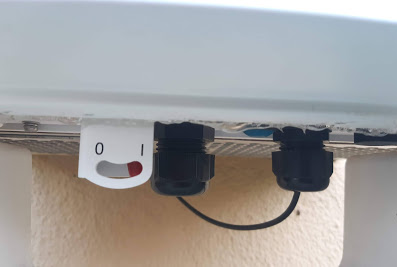 Alba Energy is the premier and nation's leading solar company in Austin, Texas, created by a group of solar industry professionals in the year 2013. Since then, the company has been powering homes and businesses with solar energy at zero upfront cost. They have an in-house team of expert installers who perform a comprehensive assessment for your solar needs and design a customized solution to meet your particular energy needs. With their certified and highly experienced team and highly impactful solar energy technologies, they provide a 95% energy guarantee. With their smart financing program, they make going solar more affordable for everyone in Texas.
Estimated cost: $14,635 – $17,887

Google rating: 4.9/5.0

Phone No.: +18002383112
What People Say About Alba Energy of Austin, Texas
Stacie Rawnsley said,"
"Super helpful staff!! Craig was his name I think? 10/10"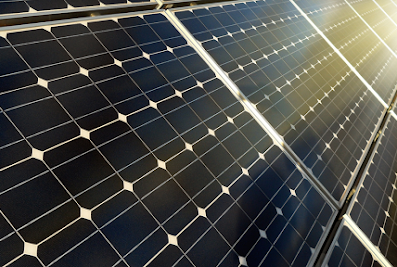 Wells Solar is a family-owned solar company based in Texas, providing high quality solar systems at affordable prices for both residential and commercial use. With their incredible, experienced, and well-educated team of solar installers, they have installed 5,000+ solar systems in Central Texas. With over 10 Years of experience and being certified Tesla Powerwall Installer, they have been consistently raising the industry standards. In 2019, this company was recognized as the Top Solar Contractors by Solar Power World. It is also a BBB accredited business with an A+ rating that ensures the quality of its solar products and services.
Estimated cost: $14,635 – $17,887

Google rating: 4.8/5.0

Phone No.: +15123827956
What People Say About Wells Solar
Austin Salgat said,"
"Wells Solar did an excellent job with our home, very happy with the job Gary and Daisy did working with me on our solar install. Was able to get the size I wanted with room for more at a fair price. Took about a month from purchase to get it installed, and then after that was just waiting on the city and power company to finish mandatory inspections. The work done was good quality, and they did a nice job with the conduit placement to make it look neat and professional."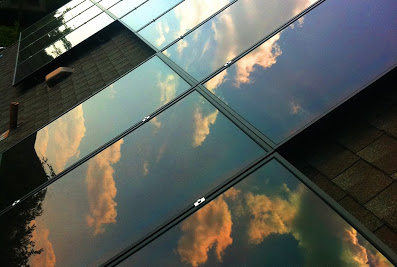 Lighthouse Solar is a solar company based in Austin, TX. It was founded in 2007 and since then they have been delivering the most appropriate solar solutions with guaranteed performance. Since its inception, the company has designed and installed over 3,000 solar panel systems throughout Central Texas. Their certified and experienced team has in-depth knowledge of requirements and protocols to move your project smoothly from permitting to implementation in the field. Currently, they are serving all of San Antonio and Austin, TX.
Estimated cost: $14,635 – $17,887

Google rating: 5.0/5.0

Phone No.: +15124765555
What People Say About Lighthouse Solar
George Shashoua said,"
"Construction on my home was recently completed with solar installed.  I was on the fence with solar – and the main reason I did it was the diligence, persistence, and thoroughness of Jay and his team. There were challenges with design because of the various levels of my roof – and these challenges were met with ease.  Now that it's up and running,  I'm glad I went through with it."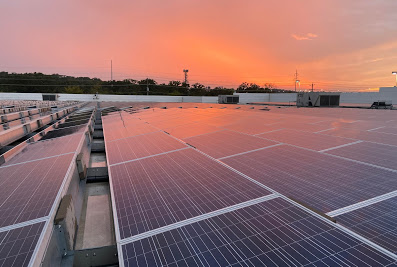 Solar Service is a trusted Texas-based solar company that provides solar panel cleaning and maintenance service for residential and commercial solar systems to keep your solar running for the long haul. They are fully insured and licensed and maintain the highest standards of quality and support. With their solar panel cleanings, solar panel repairs, and regular solar panel maintenance, they help save thousands of dollars by avoiding major future repairs. They have served more than 1,000 solar owners across the state of Texas.
Estimated cost: $14,635 – $17,887

Google rating: 5.0/5.0

Phone No.: +15125370459
What People Say About Solar Service
Ryan Luibrand said,"
"I don't normally post reviews, so the service must be exceptional for me to make one, which it certainly was!  A nasty hailstorm rolled through town and these guys came out the same day to take a look at my system and get everything cleaned.  Fast, courteous, knowledgeable, and reasonably priced.  I'll definitely continue using their services for inspections and panel cleaning in the future."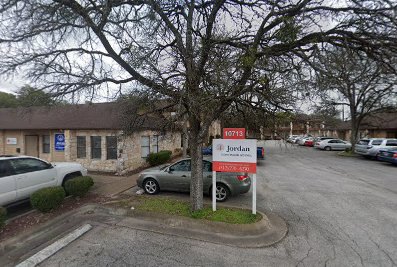 Value Solar Power is a locally owned and operated solar company based in San Antonio, Texas, that provides whole home energy solutions throughout Texas. They are experts at customizing solar solutions to match your exact specifications. Each of their solar panels comes with the highest level of durability and the strongest warranties and that is why it is a BBB accredited business with an A+ rating.
Estimated cost: $14,635 – $17,887

Google rating: 1.8/5.0

Phone No.: +15128937345
What People Say About Value Solar Power
Luisa Vergara said,"
"Excellent service!
They are so professional, totally recommended! If you're thinking of going solar, feel free to send me email at luisafescobarvergara@gmail.com they have a great referral program if I give them your information! Hope this helps."
512 Solar is an Austin-based residential solar company, designs, installs, and maintains solar projects with a commitment to outstanding service and communication. With their team of licensed and qualified professionals, they offer specialized solar panel installation including EV Charger Installation, and roof inspection and installation.
Location: 1250 South Capital of Texas Highway Bldg 3, Suite 400, Austin, TX 78746

Estimated cost: $14,635 – $17,887

Google rating: 5.0/5.0

Phone No.: 512-329-2117
What People Say About 512 Solar
Cathy D. said,"
"512 Solar did a great job installing the solar panels on our home in addition to an EV plug for our garage. The whole process was very well organized and professionally done. They were also very responsive and patient with our questions, which we really appreciated. They are also competitively priced for the quality of materials and work. I highly recommend them."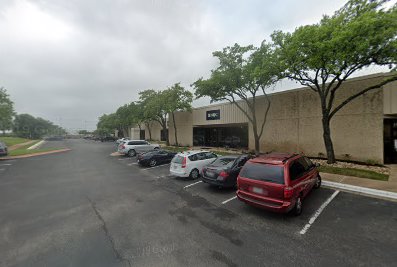 Circular Energy is a solar panel system and solar installation service provider. They provide service throughout the Austin Texas area. Each solar system designed from Circular Energy helps save money by providing energy directly from your solar panels. They are dedicated to helping American businesses and homeowners with high-quality, affordable, resilient, and sustainable solar energy solutions.
Estimated cost: $14,635 – $17,887

Google rating: 4.6/5.0

Phone No.: +18447767693
What People Say About Circular Energy
Ken Nirenberg said,"
"Fantastic experience! I did my normal due diligence by requesting three quotes for as large a solar system as I could fit on my roof. Not only did Circular Energy quote me the largest system of the three, but also, by far, the lowest cost per installed watt.  Their design, communication, and installation were just as I asked. Couldn't have been happier with their knowledge and execution.  The total experience was just a pleasure.  Thank you, Circular."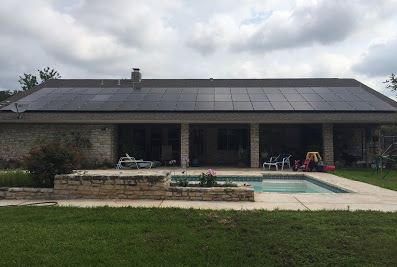 Greenbelt Solar is a locally owned and operated solar company, founded in 2009. They are NABCEP Certified Solar Installer, provide a full spectrum of solar services from planning and permitting, construction, financing assistance advice, design, engineering, installation to monitoring. It was also the Highest Rated Installer on the Austin Energy Customer Satisfaction Survey. 
Estimated cost: $14,635 – $17,887

Google rating: 4.4/5.0

Phone No.: +15127501478
What People Say About Greenbelt Solar
Rudie Spigarelli said,"
"These guys were great. You could tell they really knew what they were doing and were experts in solar. They walked me through the process and gave me an idea of how it really works. No pushy sales tricks, just the facts. I love my solar panels! They are saving me so much money in energy bills."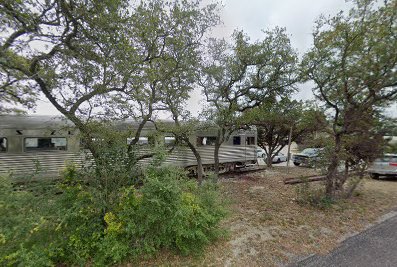 Self Reliant Solar is a full service solar PV design and installation company based in San Marcos, TX.  firm for everyone in Texas. They are servicing the whole of Texas and have done with more than 250 solar system installations. With their turnkey solution, they take care of everything from feasibility analysis to system design and permitting, identification and administration of incentive programs and help their clients every step of the way.
Estimated cost: $14,635 – $17,887

Phone No.: +15129141706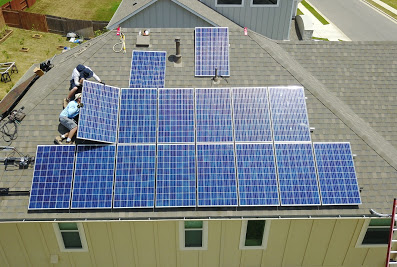 DKD Energy is a solar company based in Austin, TX, designs and installs solar energy systems for homes and businesses while having an excellent track record when it comes to value and customer satisfaction. This company was established in 2013 and since then they have completed more than 600 solar projects with positive reviews and ratings.
Estimated cost: $14,635 – $17,887

Google rating: 4.3/5.0

Phone No.: +18008440569
What People Say About DKD Energy
Chris Logan said,"
"Very friendly owners and managers, they will go out of their way to make sure you're completely satisfied with their service."
How does it works?
Your one stop solution for all solar energy needs in Austin TX.
#01.

Search for a Company

Search over 4000+ verified solar companies that match your criteria.

#02.

View Professional Profile

View professional introduction and read reviews from other customers.

#03.

Enjoy the Consultation

Connect with your professional booking an appointment, via call, email or visit!
Are you a Solar Panel Company?
Join Us to increase your online visibility. You'll have access to even more customers who are looking to solar energy service or consultation.
Learn more